A black cab driver has been jailed for 10 years for sexually assaulting two women who fell asleep in his taxi.
David Perry, 52, abused the women, both in their 20s, after they had been out drinking before getting into his cab.
Mr Perry, a taxi driver for 25 years, admitted four charges, including attempted rape and sexual assault.
Snarebrook Crown Court heard that Perry, who professed to being a born-again Christian, told police that he had "high hormone levels."
His DNA was matched to both attacks, which happened in north London in January 2014 and in east London in May 2014. Both occurred in the early hours of the morning after the victims had fallen asleep in his taxi.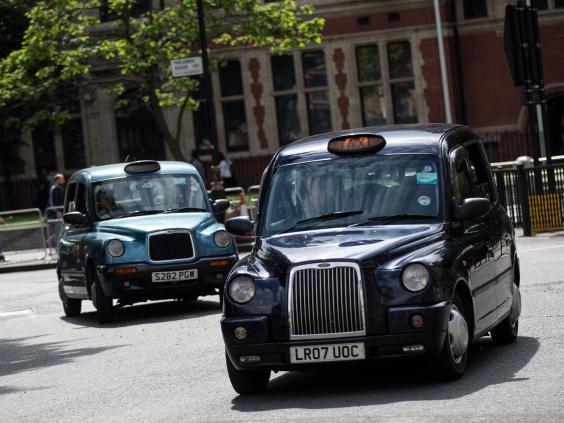 The court heard that after his arrest, Perry told police he had been "worried about what he might do" and had sought medical help for high hormone levels after the break-up of his relationship.
Judge John Lafferty said that Perry's victims had suffered "serious psychological harm" and that he would pose "a very significant risk" to other women if he was allowed to remain at large in the community.
As he was led from the dock, Perry smiled and waved at his family and friends in the court's public gallery.
On the first day of his trial, in February, Perry admitted one count of attempted rape, one count of assault by penetration and one count of sexual assault against each victim.
In an impact statement read to the court, the second victim said: "Before the incident, I was very independent and enjoyed being in the company of others but now I feel a sense of isolation and loneliness."
She went on: "My life has changed forever and it will never be the same. I will be reminded of this incident for every day of the rest of my life."
Prosecutor Peter Clement told the court: "They were, by virtue of their drunkenness, particularly vulnerable.
"Their incapacity made them no less deserving than anyone else of being safe. They each sought the security and safety they were entitled to expect from a London taxi – a black cab.
"He exploited his passengers' obvious vulnerability for his own sexual gratification."
Detective Inspector Samantha Price, from Scotland Yard's sexual offences unit, praised the victims for reporting the assault and urged other potential victims to come forward.
"Perry was a taxi driver for 25 years and I must consider the possibility he may have committed other offences that have not been reported to police," she said.
"I would now appeal to anyone directly who, as a result of this case, thinks they may have been raped or assaulted by Perry."
Perry has also been banned from driving taxis in the future and will be on the sex offenders list indefinitely, under a sexual harm prevention order.
The last incident of a black cab driver being convicted of sexual assault was John Warboys, commonly known as the 'Black Cab Rapist.' Warboys was jailed in March 2009 for attacks on 12 women and police believe that have attacked more than 100 victims.
Reuse content