A car festival in Cheshire will continue today after a pilot was killed at the event when his aircraft fell from the sky during an aerial display.
Kevin Whyman, 35, who was a founding member of the Gnat Display Team and had been flying the Folland Gnat since 2005, died in the accident at around 2pm in Oulton Park on Saturday.
Evans told reporters: "There was a tragic accident, the result of which was that one of the pilots involved in a synchro display lost his life."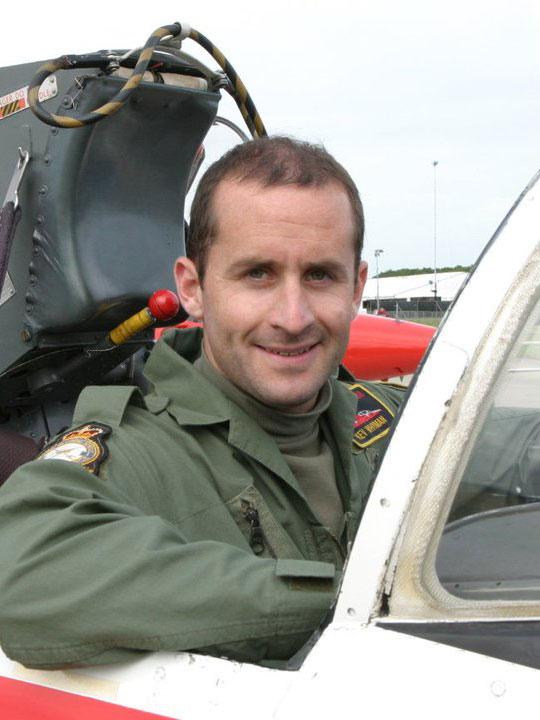 "Our condolences go out to his family, who have been informed."
"The police have also advised us that the best thing and the safest thing to do is to carry on with the event, bearing in mind that there are 10,000 children here - and that is what we are going to do."
This was the scene seconds after the plane crashed during a display at CarFest. pic.twitter.com/XU2uvG63hU

— Mark Dowling (@ChronMark) August 1, 2015
Known as Kev "Jester" Whyman to the Gnat Display Team, Whyman lived in Westminster with his wife and young daughter.
At 18 years old he completed the RAF flying scholarship and went on to study economics at Cambridge University where he joined the University Air Squadron and began elementary flying training on the Bulldog aircraft.
A statement from Heritage Aircraft Trust which runs the Gnat Display Team said: "Kevin was a Royal Air Force trained fast jet pilot whose enthusiasm for flying the Folland Gnat was infectious. He will be greatly missed by his family, the Team and many friends."
Spectators were left shocked yesterday when Whyman's plane suddenly nose-dived during the display before disappearing behind trees. Shortly after, a cloud of black smoke billowed into the sky.
An Air Accidents Investigation Branch (AAIB) spokesman said it would be investigating the incident and sending a team to the site.
The weekend car event began in Cheshire on Friday. On Twitter CarFest is described as Evans's "dream of the perfect family festival".
Additional reporting by Press Association
Reuse content