French prosecutors are set to make a request to exhume the body of the former husband of murdered British woman Iqbal al-Hilli, amid speculation that he could have been poisoned.
The two-year investigation into the murder of al-Hilli, 47, her husband 50-year-old British engineer Saad al-Hilli and her mother Suhalia al-Allaf,  74, who were shot near Lake Annency in France in 2012, has so far brought no clues for French prosecutors as to the identity of the murderer.
However, last week it emerged that Iqbal al-Hilli had a "secret" first husband who had died of a reported heart attack on the exact same day al-Hilli was murdered.
James Thompson, 60, wed Iqbal 'Kelly' Al-Hilli's in 1999 in a marriage that had been reportedly set-up so al-Hilli could obtain a green card.
While the couple lived in the same house, the marriage was never consummated and after just over a year al-Hilli decided to leave the US because she was homesick and her dental qualifications would not allow her to practice in the state of Louisianna.
Yet, this information was not revealed to prosecutors until last week and now, as a result, French prosecutors are keen to exhume Thompson's body and find out whether his death could be linked to al-Hilli's murder.
French prosecutors had made one previous request to have the body exhumed but were refused on the grounds that there was not enough evidence to support the digging up of Thompson's body.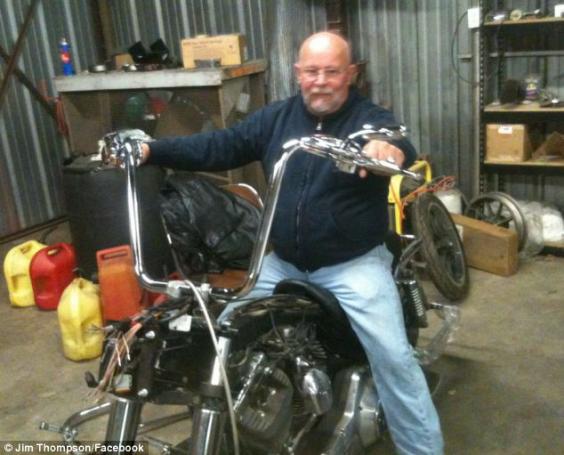 However, now with the new revelations they feel that they have a good enough reason for American authorities to accept their request.
Eric Maillaud, the French prosecutor leading the al-Hilli investigation, told The Telegraph: "A request for exhumation and an autopsy was refused because there wasn't a good enough reason in the eyes of the US authorities.
"Given the facts which are now circulating, investigators are looking to make a new demand to the FBI that will perhaps lead to an exhumation and autopsy; but what we will discover two years after the death we will have to see."
Their case will be strengthened further by comments from Thompson's sister and daughter, who have both recently alleged that their relative could have been poisoned.
Video: 2012 interview with witness

Last week, Thompson's daughter, Joy Martinolich, 38, said she believed her father could have been killed by a poisoned dart and told The Daily Mail that she would support her father's body being exhumed for further investigation.
This followed claims by Thompson's sister, Judith Weartherly, that the FBI had contacted her saying that there was a possibility that her brother could have been poisoned.
She said: "The agent said the French found it very strange that they died within a few hours of each other. They said it was possible my brother might have been poisoned and asked if I had even considered having him exhumed. I said 'No! Let him rest in peace'.
She added: "I really believe he died of a heart attack. But some strange things did happen during his marriage to Kelly [Mrs al-Hilli]. I suppose it could be a possibility."
The attack which led to the death of al-Hilli her husband, her mother and passing cyclist, Sylvain Mollier, 45, also saw her two children Zainab and Zeena miraculously survive the ordeal.
Four-year-old Zeena was able to hide in one of the cars footwells, with seven-year-old Zainab surviving gunshot wounds to her shoulder.
So far two men have been arrested in connection with the murders.
Last year, Saad al-Hilli's brother, Zaid Al-Hilli, 54, was taken in by police on suspicion of conspiracy to murder, but was released because of a lack of evidence.
In February this year, former policeman Eric Devouassoux, 48, was taken in by police after being linked with the murders; however, he was also released due to lack of evidence.
Reuse content