"The doctor said Sasha had passed away. 'Would you like to see Sasha?' he asked. I said, 'Of course'. When we went into his room it was so different. We didn't need protective gloves. I could touch him. I could kiss him. This time no one said it was dangerous; nobody told me not to do so."
The widow of Alexander Litvinenko was describing the last moment she was to spend with her husband after his death from polonium poisoning. That night police arrived at the family home and warned it may be infected. She and her 12-year-old son Anatoly had half-an-hour to leave.
Marina Litvinenko told a packed and hushed public inquiry the harrowing account of discovering the lethal damage inflicted on her husband and the sadness she felt at seeing him fade away.
On 22 November 2006, after a day spent at his bedside, Ms Litvinenko told her husband that she had to return home to look after Anatoly. She recalled: "He looked so sad. I started feeling guilty that I was leaving him. I said, 'Don't worry: tomorrow morning I'll come and see you.
"Then he smiled and said, 'I love you very much'. I said, 'Oh, finally. I haven't heard you say this for a long time. Everything will be fine. But I had heard his last words."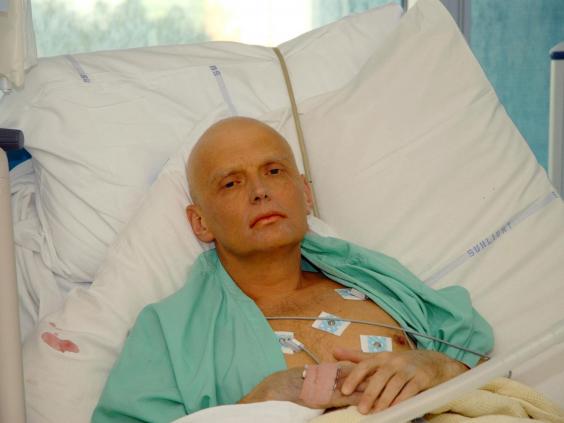 The police called that evening, seeking an urgent meeting. Ms Litvinenko pointed out that she and her son were exhausted, but they insisted that they must see her.
On arrival, an officer told her: "We know what happened to your husband and what was used. It was radioactive polonium-210. It was too dangerous to stay. We must leave immediately. I asked, 'Why didn't anyone care about our safety for the last 22 days?' He said they were sorry. They had just found out."
Mr Litvinenko, a former KGB agent, had fallen ill after a meeting with Andrei Lugovoi and Dmitry Kovtum on 1 November at a London hotel. The Crown Prosecution Service tried, and failed, to extradite the two men from Russia on charges of murder.
Ben Emmerson QC, appearing for Ms Litvinenko, claimed the killing had taken place because her husband was going to expose links between Vladimir Putin and organised crime.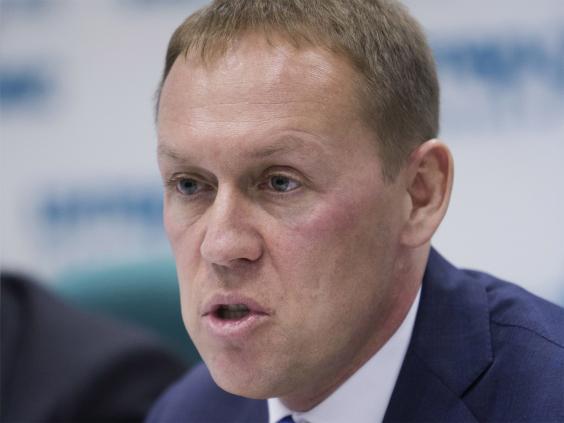 Mr Litvinenko began vomiting that night and become increasingly ill for the next 48 hours. Paramedics had diagnosed flu, but he was eventually admitted to Barnet Hospital in north London.
Mr Litvinenko's condition became increasingly worse. During one visit, said his widow, "I realised that his hair was falling out. I had stroked his head and there was hair on my [protective] glove." The hair loss continued and her husband complained it was accompanied by skin irritation. When Ms Litvinenko and a friend tried to shave his head, to spare him discomfort, a nurse pointed out that it would be easier to pull the hair out.
A statement was read out on behalf of Mr Litvinenko. He said: "As I lie here I can distinctly hear the beatings of the wings of the angel of death... May God forgive you for what you have done, not only to me but to our beloved Russia and our people."
The inquiry was shown a video in which Russian troops in training were using a photograph of Mr Litvinenko for target practice. Another video was of a discussion in the Frontline Club in London, used by the media, in which Mr Litvinenko accuses President Putin of ordering the execution of Anna Politkovskaya, a campaigning journalist who was murdered after writing exposes about the Chechen wars.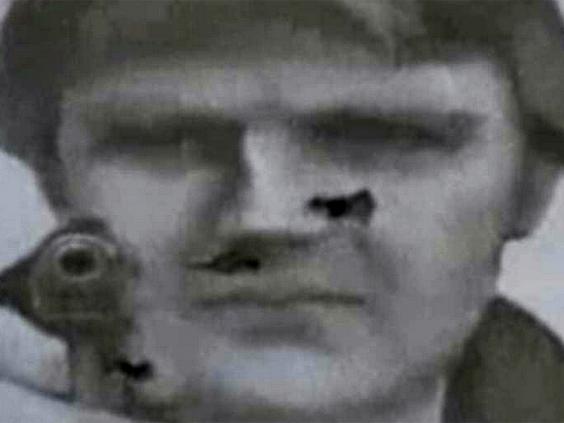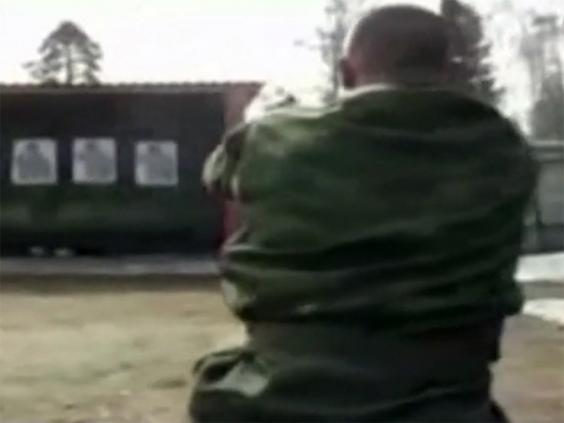 After fleeing to London, Mr Litvinenko had written two books attacking Mr Putin and the Kremlin – The Gang from Lubyanka and Blowing up Russia: Terror from Within. They had been subsidised by Boris Berezovsky, an oligarch and former advisor to Boris Yeltsin who became an implacable enemy of Mr Putin.
Following publication, Mr Litvinenko received warnings from former colleagues in the FSB, the successor to the KGB, saying that he had been "sentenced for out of court elimination" and that he "will definitely be killed, get your will ready in advance".
Ms Litvinenko told the inquiry that there had been firebomb attacks on their home in London along with that of a neighbour and friend, Akhmed Zakayev, an exiled Chechen leader.
During his last days, Mr Litvinenko had expressed a wish to be buried on Chechen soil in the same graveyard where Mr Zakayev will also be laid to rest. To enable this to take place, said his widow, Mr Zakayev had arranged the conversion of the former KGB agent to Islam.
When his father Voltar, a pious Russian Orthodox Christian, visited him in hospital, Mr Litvinenko told him of his conversion.
The reaction was: "That doesn't matter. At least you are not a communist."
Reuse content