A grieving mother has spoken of her disappointment after a jury convicted her former boyfriend of the manslaughter of her six-week-old son.
Michael John Pearce was babysitting Alfie Rhys Sullock last year while Alfie's mother Donna Sullock was on her first night out after the birth when paramedics were called to his address in Nelson, Caerphilly, South Wales.
Moments before he dialled 999, the defendant texted Ms Sullock to say her son was doing fine and that she could trust him.
When paramedics arrived at Pearce's home they found Alfie cold, lifeless and blue. He died four days later in hospital and had suffered a blunt head trauma before his death.
Pearce, who had drunk five pints of beer that evening, said he had "no idea" how Alfie was injured. He said he raised the alarm after returning from the toilet and noticing Alfie had stopped breathing.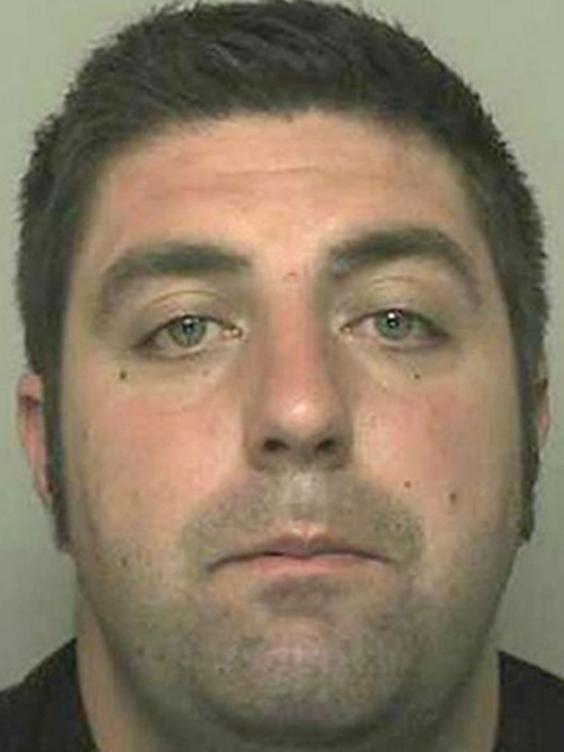 Ms Sullock met Pearce when she was six months into her pregnancy. They later formed a relationship and prosecutors said Pearce began to display "obsessive behaviour" towards her – even asking her to give him a child just weeks after they became a couple.
On 16 August, Ms Sullock travelled from her home in the Welsh capital to Pearce's home in Nelson, Caerphilly, to stay the weekend.
However, father of one Pearce suggested she go out with his friend's girlfriend for a "girly night out". Before this, he had drank four of the five pints at a nearby pub in just 45 minutes before returning home to look after Alfie while Ms Sullock got ready to go out.
At 9.11pm an ambulance was called while Ms Sullock was out with friends. When asked by the operator if he had seen what happened, the defendant replied he had simply given the baby a bottle and then the child had stopped breathing.
Alfie was withdrawn from life support and died in hospital four days later. A post mortem showed he had died from blunt trauma injury and extensive bleeding in the brain.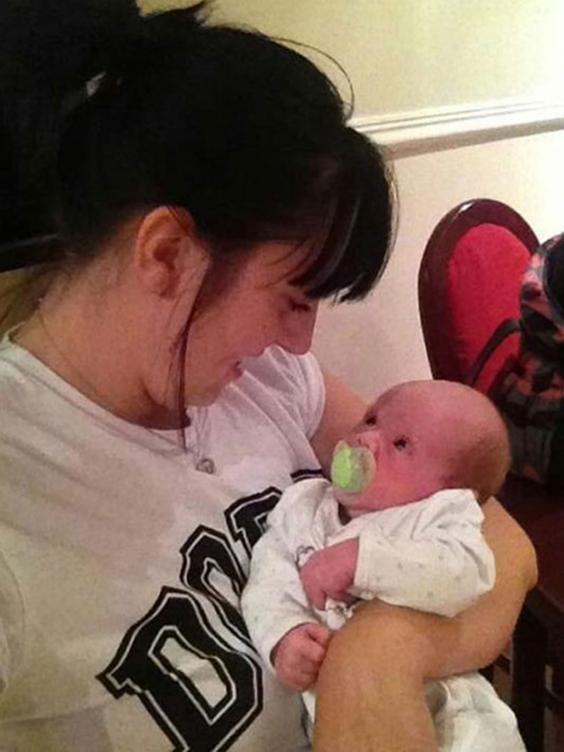 During the trial, the defendant's counsel had questioned whether Ms Sullock could have accidentally hurt her son while getting ready and whether Alfie's bruising was caused by medics trying to revive him. Those two claims were both disputed in court by Alfie's mother and paramedics.
A Home Office pathologist later gave a provisional cause of death as "blunt trauma head injury".
Ms Sullock broke down in tears as the jury delivered its majority verdict today.
The former holiday rep, who had clutched her son's teddy while attending every single day of her former boyfriend's trial, later said: "We are disappointed at today's verdict but satisfied he will still go to prison for what he has done.
"Whatever sentence he gets will never be long enough for taking Alfie's life away."
Pearce will be sentenced at Newport Crown Court on Wednesday.
Additional reporting by Press Association
Reuse content