Detectives have offered an amnesty on the missing mobile phone of teenager Alice Gross, who was last seen two weeks ago walking home along a canal towpath in west London.
Scotland Yard revealed today that she sent a text to her father on her iPhone just after 3pm on the day she went missing indicating her intention to come home within a few hours of going out walking.
Search teams have been scouring the canal and its banks for days to try to find clues to the whereabouts of the teenager, and believe the phone may be key to explaining her intentions, or tracking down people she had been talking to online.
Officers say that the case remains a missing person inquiry despite the text two hours before her phone went offline, in which she asked her father when he would be back home from work, as she did not have keys to the house.
The text indicated an intention to return home but police said she could have had "some sort of crisis". She was having treatment for anorexia, and DCI Andy Chalmers, who is heading the inquiry, accepted that she was "going through a difficult time".
Search teams have found the teenager's rucksack in undergrowth by the side of the canal which contained her shoes, lunch box and underwear but no money or her iPhone 4S, which has a cracked case and had been decorated. Police believe she may have bought a new pair of shoes during her afternoon walk, but have not identified any shop where she may have gone.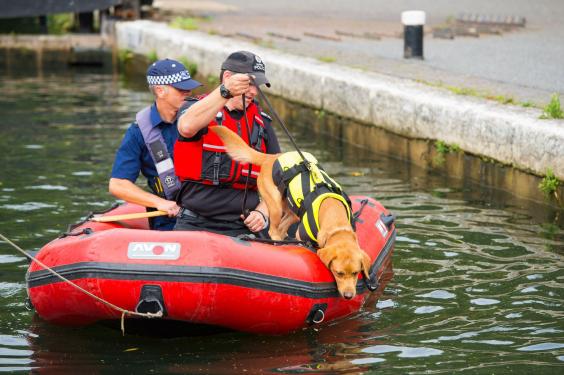 In a message to anyone who might have the phone, DCI Chalmers: "You will not be arrested but you will have key information which would assist me to progress this investigation.
"We know her profile online and know a lot of activity online, but we're also trying to see if there's any hidden activity. As any young person she uses the iPhone as her predominant means of connecting to the internet."
CCTV cameras caught Alice at various point of her walk and she was last spotted at 4.26pm on 27 August. Officers believe that cameras might not have picked her up again for up to three miles, making a wide search area that would include parks, woodland and a small zoo.
Detectives she had not gone missing before and two men arrested on suspicion of murder have been released with one ruled out from the inquiry. Specialist diving teams have been brought in to search the waters in Hanwell, west London.
In a statement, Alice's family said: "We all dearly love and miss Alice, not only her whole family but also her friends, teachers and the wider community. The past two weeks without her have been heartbreaking. Alice, if you see or hear our appeals, please let us know you are ok. We think about you constantly and are desperate for you to come home."
Anyone with any information is asked to contact the investigation team on 020 8358 0100, or call Crimestoppers anonymously on 0800 555 111.
Reuse content