Detectives hunting for the prime suspect in the murder of Alice Gross found the body of a man in dense woodland this afternoon close to where the teenager disappeared more than a month ago.
The badly decomposed body is thought to be Latvian labourer Arnis Zalkalns, raising fresh questions about the effectiveness of a search described as the biggest operation of its kind since the police response to the July 2005 Tube and bus bomb attacks in London.
Forensic teams were examining the woodland in Boston Manor Park in west London, close to the former home of the convicted murderer, who returned to the rented room just two days before the schoolgirl disappeared, according to his former landlord. It was not clear if officers had previously searched the woodland. Police said the body would need specialist resources to remove it, an operation that will take place today.
A police statement said: "Although no formal identification has been made, early indications suggest the body may be that of Arnis Zalkalns. We have updated his partner and a family liaison officer is supporting her."
News of the discovery comes five days after the body of the 14-year-old schoolgirl from Hanwell was found hidden in the shallow waters of the River Brent in an area that had previously been searched. Steps had been taken to disguise the body to prevent it from being found, police said.
Locals said that the body was thought to be near a wall in an area known as the "little diamond" in Boston Manor Park which runs down to the towpath by the River Brent where the teenager was last seen on 28 August.
Tony Cox, who has lived in the area for 23 years, said: "There will be people who have lived here as long as me who don't even know that area exists. It's really only people fishing round there. It wouldn't be your average passer-by who would go round that way." The teenager's family has been told about the discovery.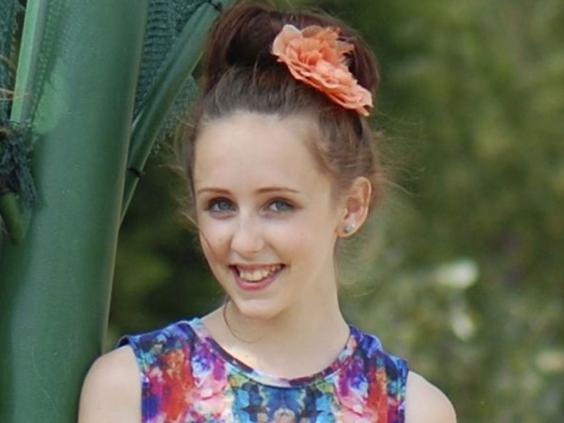 The Metropolitan Police announced that it is carrying out a review of the case following criticisms of the speed with which the Latvian, a convicted murderer, was identified as a suspect.
Zalkalns, 41, was arrested in 2009 over an allegation of indecent assault on a 14-year-old, but police took no further action against him and were unaware of his violent past.
Zalkalns, who was convicted of killing his wife, Rudite, in Latvia in 1998, was named as the prime suspect for Alice's murder after he was captured by CCTV cameras cycling along a canal towpath just minutes behind the teenager on the afternoon that she went missing.
A police helicopter was flying over the park. The park has a children's playground, nature trail and café, and is popular with local fishermen.
Zalkalns arrived in Britain around 2007 after serving a seven-year sentence for murder, raising questions over the quality of intelligence-sharing within the European Union about convicted killers.
The Prime Minister, David Cameron, has promised to look into the circumstances of the case, and find out whether there are lessons that can be learnt about better exchange of information on convicted criminals.
Officers were sent to Latvia to try to discover if Zalkalns had fled abroad following the murder, but his passport was found at his home in Ealing and there was no sign that he had used his bank accounts since he was last seen on 3 September.
He had been due to cycle to work with a friend on a building site the following day, but failed to show up. It has emerged that officers became aware of Zalkalns only after a witness reported that missing-person posters of him had been left along the same stretch of river where Alice Gross had gone missing.
Reuse content