Detectives attempting to location missing schoolgirl Alice Gross say they want to trace a Latvian man who may have seen Alice hours before she disappeared.
Today, a Metropolitan police spokesperson confirmed they were searching Latvian builder Arnis Zalkalns' flat in west London. The spokesperson stressed all missing persons' homes are searched as a matter of course.
Alice, 14, was last seen on 28 August on CCTV walking towards Hanwell on Trumpers Way, a bridge that crosses the Grand Union Canal in West London.
Police have appealed to the public to help find Mr Zalkalns, 41, who lives with his partner and child in Ealing, after it emerged his cycle route to work passes close by the route taken by Alice on the day she disappeared.
Mr Zalkalns, who went missing on 5 September, is described as white, 5ft 10ins, of stocky build with dark brown hair which he normally kept in a ponytail.
Detective Superintendent Carl Mehta, from the Homicide and Major Crime Command, said: "Given the time that Arnis was last seen, and that he travels to work along a similar route to the one we know Alice took on the 28 August I am really keen to speak to him. At this stage, we simply want to speak to him, as he may well have important information that can help our search for Alice."
"I would stress that based on what we know now there is no evidence to suggest that Arnis and Alice knew each other. This continues to be a fast moving investigation, and this is one of a number of lines of enquiry that we are urgently looking into."
Video: CCTV showing the last time Alice Gross was seen
Mr Zalkalns, who rides a red Trek Mountain Bike, was last seen on 3 September. He was supposed to meet a friend at around 8am the following day to cycle to work together.
Det Sup Mehta added: "It is completely out of character for Arnis to go missing. His family is very worried about him. I am asking for anyone who has seen him, or knows where he is to get in touch."
The new appeal comes after a 25-year-old man arrested on suspicion of murder on 6 September was told he faces no further action. A 51-year-old man arrested a day afterwards on 7 September has also been released with no further action.
Scotland Yard made a fresh appeal to find Alice on BBC's Crimewatch programme, which was marking its 30th anniversary.
Her parents Jose Gross and Rosalind Hodgkiss, and her sister Nina, have already recorded appeals for her to come home. Her mother, Rosalind Hodgkiss said there is "not a moment" she doesn't wonder where her daughter is.
Adding: ""It's almost impossible to describe what that pain feels like but we just want her to know: please Alice, if you're out there, come home."
Detective Chief Inspector Chalmer said: "I am really keen to trace Alice's phone, which I know has not been used since late afternoon on the day she was last seen. It is a white iPhone 4S, with a distinctive cracked rear case that Alice had decorated with marker pen. If you saw, or currently have, Alice's phone please get in touch.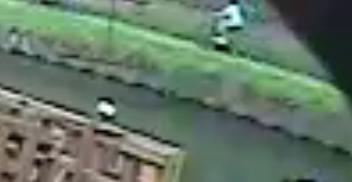 Alice's phone was last actively used to send a text message to her father shortly after 3pm on the day she disappeared.
Police believe this text shows that at this stage she was planning to go home, but may have extended her walk to kill time waiting for him to return home at 6pm as she did not have a key.
Alice is white, 5ft 2ins tall, of very slim build and has shoulder-length, light brown hair.
She was last seen wearing dark blue jeans and a dark green lacy cardigan and carrying the dark rucksack.
Police reported a couple have come forward to say they saw her rucksack before it was found on 2 September.
Anyone with any information is asked to contact 020 8353 0100, or Crimestoppers anonymously on 0800 555 111.
Reuse content