Police are appealing for information on a black car in connection with a teenager who has been missing for 11 days from Bristol, after they searched three houses and arrested two people.
Rebecca Watts, 16, who is also known as Becky, was last seen in Crown Hill in St George on the morning of 19 February.
Police want information on a black Vauxhall Zafira with registration number HY06 HYA from anyone who had seen it around the time she went missing. They also want to speak to any previous owners of this car.
We have the car, we need information about movements (19-23 Feb) & previous owners #FindBecky http://t.co/o38IetsM4v pic.twitter.com/qeqiQkWpQz

; Avon&Somerset Police (@ASPolice) March 2, 2015
The car has been seized by the force and the authorities want the help of the public to piece together where it may have been.
Becky was reported missing by her family the following day after she left home at around 11.15am with her phone, laptop and tablet computer without taking any extra clothing or telling anyone where she was going.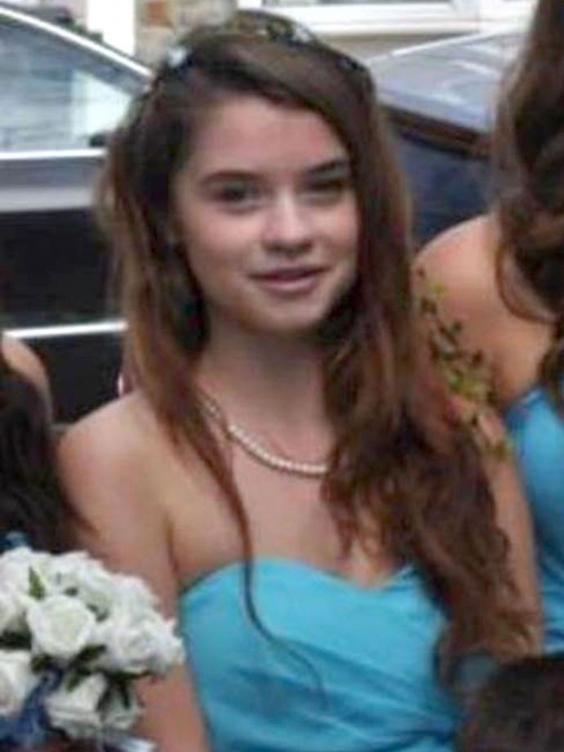 Two people have been arrested in connection with her disappearance and they are currently being detained. A 36-hour custody extension was granted today by a magistrates court.
Three homes have been examined by police – including the one in which she has lived in – with the force running six specialist search teams per day with sniffer dogs and helicopters looking through gardens as well as the buildings.
In pictures: Becky Watts tributes
In pictures: Becky Watts tributes
1/5

A candle burns besides a photograph of Becky Watts at St Ambrose Church in Bristol

2/5

Flowers left outside Becky Watts family home are rearranged in Bristol

3/5

A teddy bear and floral tributes have been left near Barton Court in Bristol, as seven people remain in custody in connection with the investigation into the disappearance of teenager Becky Watts following the discovery of body parts

4/5

Flowers are left outside Becky Watts' family home

Getty

5/5

Messages are seen left beside a police cordon at Barton Court in Bristol
Divers have combed a local lake and green space has also been checked thoroughly in the search spanning a 1.24 mile (2km) radius of her home. No significant clues or objects have been found, said police.
Becky – who is white, slim, 5ft 4ins and has long auburn hair – was said to be wearing a navy blue padded Puffa jacket with fabric sleeves when she was last seen.
Speaking at the weekend, Becky's father Darren Galsworthy and stepmother Angie-Mae Galsworthy said they would "prepare ourselves for the worst".
"Rebecca has still not been found," they said in a statement issued through Avon and Somerset Police.
"We continue to hope that she will be found safe and unharmed but we will prepare ourselves for the worst.
"We would like to take this opportunity to thank everyone who has assisted in the search for Becky and for the messages of support."
Detective Inspector Richard Ocone has said: "We know that Becky is very keen on social media, as are most girls her age, and so we want our online communities to help us keep our appeal for information running."
Anyone with information is asked to contact Avon and Somerset Police on 101, or Crimestoppers on 0800 555 111.
Reuse content