Three men were stabbed overnight in Belfast as the city prepared for the annual 'Twelfth of July' celebrations.
Bonfires are traditionally lit across Belfast on 11th night, but the occasion is often a flashpoint for sectarian conflict and fighting. Various groups also march to mark the occasion, which celebrates the victory of Protestant King William of Orange over Catholic King James II at the Battle of the Boyne in 1690.
The police said that disorder overnight had been kept to a minimum, with three stabbings reported and a further eight people arrested for public order offences.
A 19-year-old man was stabbed in the back around 1.20am in North Belfast. He was taken to a nearby hospital and police described his condition as stable. Two men left the area in a silver Renault Clio towards the Antrim Road area and police enquiries are continuing.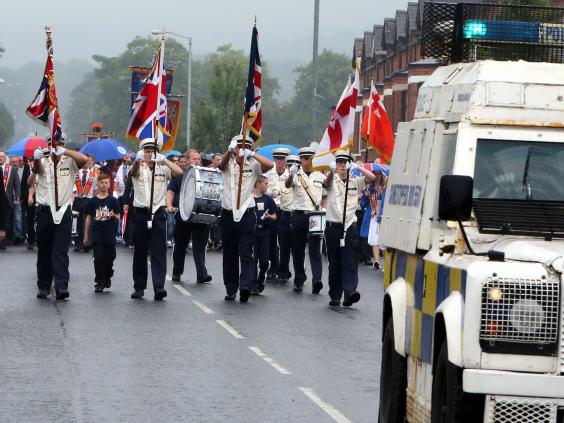 Another, a 21-year-old, received non-life threatening injuries when he was stabbed at around 2.20am in the Montrose Street area of East Belfast. A man has been arrested on suspicion of grievous bodily harm with intent.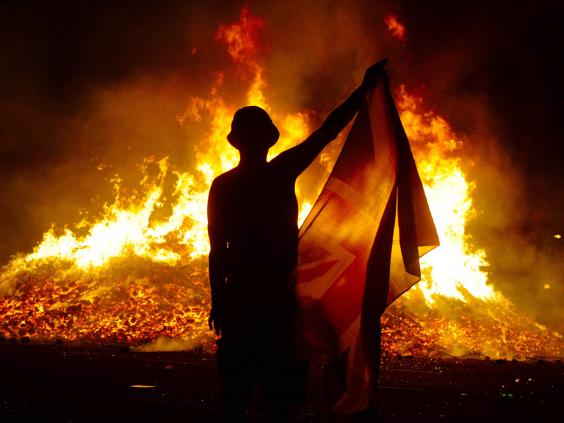 At 3.10am police responded to reports of a stabbing and fighting between 'rival factions' in south Belfast and found that a 28-year-old man had also received non-life-threatening injuries. Police stayed in the area — the Ormeau bridge, which separates predominantly nationalist and unionist areas— for several more hours to calm the situation, the Police Service of Northern Ireland said.
Police also arrested eight people for public order offences overnight, and one has since been released. The PSNI praised the work carried out to minimise major incidents.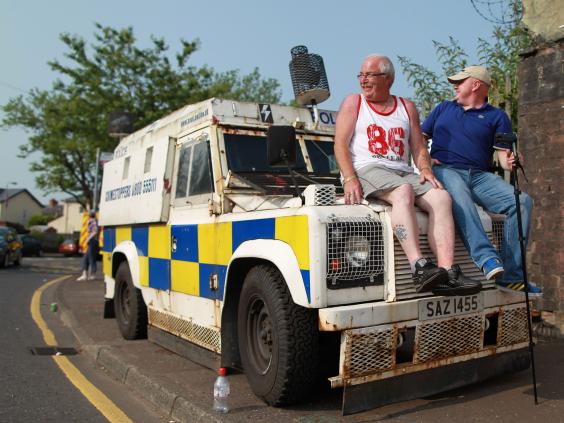 "I am pleased that last night was one of the most peaceful in recent years and am encouraged by the responsible behaviour of the vast majority of people involved," said assistant chief constable Will Kerr.
There were also reports of a petrol bomb thrown at a building in Newtownabbey overnight, though it is unclear whether those disturbances are linked to the protests.
Fire crews were called to at least six Eleventh night bonfires during the evening.
Police will be stationed across Belfast overnight in preparation for any more possible disruption.