Brighton police have released shocking CCTV footage in a bid to find a driver who left a pedestrian for dead after crashing into him in a busy street.
Video of the apparent hit-and-run incident showed the driver of a white Fiat 500 coming round the corner of Montague Place at speed, before hitting a 53-year-old man.
The victim was thrown into the air and his possessions sent flying, but the driver did not stop at the scene and can be seen turning off right further down the road.
Sussex Police said the car had been located but the identity of its driver has not yet been established.
In an appeal to the public, officers asked anyone in the area at the time of the incident at around 3.40pm on Thursday 14 January to come forward and help with the investigation.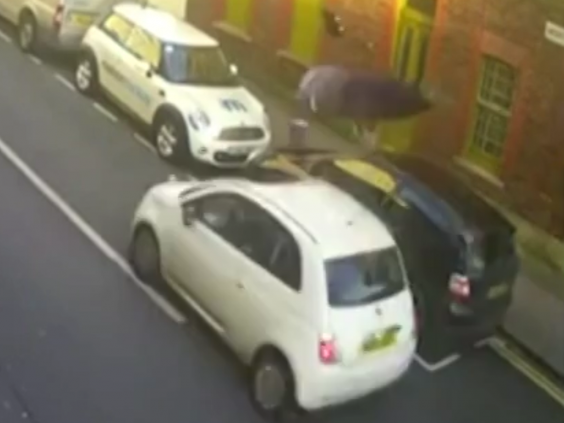 The victim, a man from Hove, suffered serious injuries and was taken to hospital, where he is understood to be making a recovery.
Sergeant Dan Pitcher of Sussex Police said officers wanted to speak to the drivers of a number of vehicles seen in the area at the time of the incident, including a woman who appears to be sat in a parked car at the time and may have seen the Fiat's driver.
"We are keen to speak to anyone who saw what happened or can give us information which will help with our investigation," he said.
"The Fiat drove off, leaving the victim for dead, and clearly they would have known they had hit someone."
Anyone with information was asked to get in touch with Sussex Police via 101 quoting Operation Northdown.