A British "neo-Nazi" who stands accused of plotting a terror attack and identifying with Anders Breivik has claimed it was because he felt bullied for having ginger hair.
Mark Colborne, 37, claimed he felt "belittled by society" and recorded his hatred against "black and Caucasian idiots" in a journal found after his arrest on 3 June last year, the Old Bailey heard.
Mr Colborne, of Southampton, who denied preparing terrorist acts, is alleged to have trawled the internet for poisonous chemicals and explosives in preparation for his attack.
In his journals Mr Colborne compared himself to right-wing extremists such as American Timothy McVeigh, Norwegian terrorist Anders Breivik and Nazi Heinrich Himmler the court heard.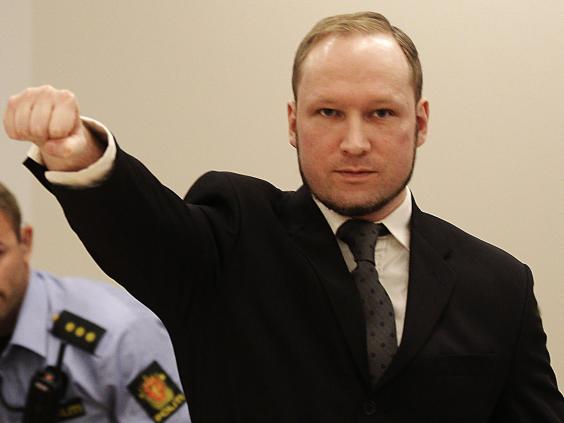 In June 2011 he wrote: "I identify with Heinrich Himmler. He had Jewish blood and was born Aryan. It was a curse to be born Aryan among dark-haired Caucasian fascists."
He later wrote:  "I'm looking for major retribution, a mass terrorist attack which will bring to the attention our pain not just mine but my brothers around the world."
The court also heard how he claimed that he would "put a major dent in England, one that is felt around the world.
"If for some reason I cannot perform a major operation then I will still opt for low level attacks," he added.
Mr Colborne, who the court heard suffers from agoraphobia and depression, was arrested after his half-brother Kevin found Amazon receipts for some chemicals.
Concerned, he and his mother Patricia searched Mr Colborne's room, informing the police when they discovered various chemical paraphernalia, including chemicals Dimethyl Sulfoxide and Sodium Carbonate Anhydrous Soda Ash Dye Fixate.
When officers arrived they also found books titled Silent Death, Assorted Nasties, and The Poor Man's James Bond, the Old Bailey heard.
Prosecutor Alison Darlow QC said Mr Colborne had "experienced a troubled childhood," adding that he perceived himself as "marginalised and belittled by society because he was a white, ginger-haired male."
The trial continues.
Additional reporting by Press Association
Reuse content