A woman who tried to smuggle €20,000 (£15,830) in cash inside her underpants on a flight to Turkey was cleared of funding jihadists in Syria on Wednesday.
But her friend, 27-year-old Amal El-Wahabi, who allegedly asked her to be a "trusted courier for the money" wept in the dock as she became the first Briton to be convicted under terror laws of funding jihadi fighters in Syria.
Nawal Msaad, also 27, had stashed the rolled up notes on a flight to Istanbul to Heathrow in January. Her friend's husband, 30-year-old Aine Davis, had asked for the money after he left the UK to pursue a jihadist cause in Syria last July, the Old Bailey heard.
The plan was foiled when Msaad was stopped at the departure gate, and produced the cash in a private room. She had tried to hide the money inside a condom but it had fallen out into her underwear.
The women, both London-born of Moroccan descent, had been close friends for years, the jury heard.
Msaad, who had been studying human resources at London Metropolitan University, agreed to take the cash in return for €1,000 (£800) in expenses, jurors heard.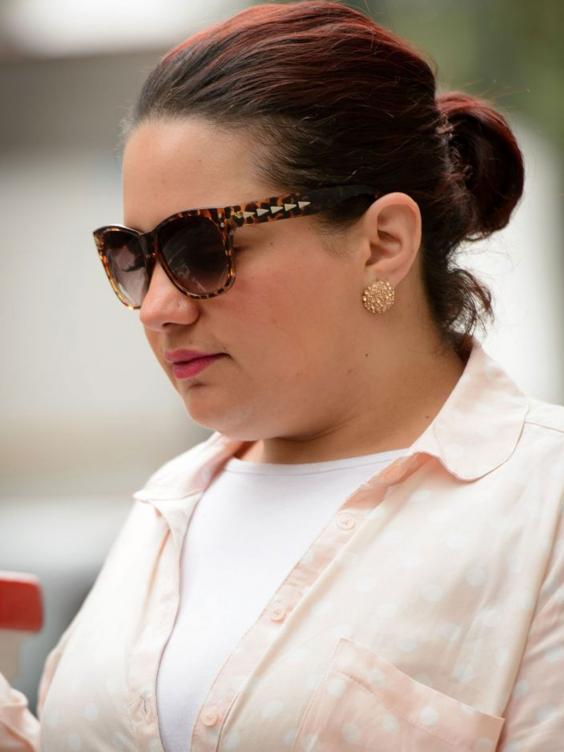 When she was stopped at the departure gate on 16 January she said the three-day trip to Istanbul was a "short break" to buy gold for her mother.
In the days running up to the attempt, El-Wahabi, her husband Davis and Msaad had made arrangements in phone calls and WhatsApp messages.
Mobile phones and computer equipment seized by police at  El-Wahabi's home revealed Davis, who used the Muslim name Hamza, had kept in regular contact with El-Wahabi since he left London to pursue a jihadist cause.
El-Wahabi and Davis had met at a local mosque. Davis had become increasingly interested in Islam six or seven years ago, the court heard. His current location is unknown.
The jury was shown a ream of Skype texts between the couple in which El-Wahabi initially complained of being lonely, and begged him to come back. They went on to argue over his suggestion that he might take a second wife while he was away, the court heard.
By December, Davis had almost persuaded the defendant to join him abroad.
The jury was also shown a "selfie" Davis sent her, as well as videos containing jihadist propaganda. But El-Wahabi denied knowledge of any terrorist activities or their funding. In her defence, she denied Davis was in Syria, and claimed he left Britain to look for work and stop drug dealing.
When Msaad went into the witness box, she accused her co-defendant of "stitching" her up by not telling her where the money came from, and insisted she had never meant to smuggle cash abroad to bankroll terrorism.
Msaad, of Holloway, north London, and El-Wahabi, of north west London, denied the charge of making money available with "reasonable cause to suspect that it would or may be used for the purposes of terrorism".
Trial judge Nicholas Hilliard QC warned El-Wahabi she faced jail when she is sentenced on 12 September.
He told her she was in a "completely different category" from her partner Davis but added: "I do not want there to be any misunderstanding. On the face of it, an immediate custodial sentence appears inevitable in this case.
"This was a substantial amount of money destined on the evidence straight to the hands of a dangerous extremist who was engaged in violent jihad with all the terror and misery that causes."
He said since that the case was about the "covert transfer of cash out of the country," El-Wahabi should be remanded in custody to ensure her attendance in court for sentence.
Outside the court, Msaad told reporters she was "relieved" and thanked her family, but did not comment on her friend's conviction. She did not say whether she would return to her studies.
Additional reporting by  PA
Reuse content