Shocking CCTV stills have been released after a man was pushed to the ground by an attacker on a mobility scooter.
The 31-year-old was walking through Wandsworth after a late night shift at a supermarket when he was assaulted by two men - one of whom was riding on a scooter.
The victim fell backwards and hit his head on the ground during the attack, leaving him with a broken jaw.   
The men then fled the scene in the direction of Wandsworth high street, while a member of the public assisted the young man.
The attack took place on 25 July around 11pm near the Southside Shopping Centre.  
Despite investigations the police have not been able to find the suspects and are now appealing for any information to find the suspects.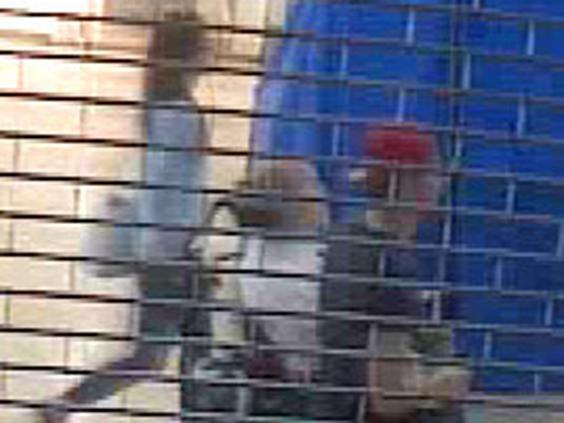 Detective Constable Chris Taylor from Wandsworth police said, "This attack was completely unprovoked. The victim had just finished the late shift at a local supermarket and was on his way home.
"We know the suspects had been in the Cineworld cinema prior to the offence and came out of the Southside Centre and on to Garratt Lane."
One suspect is a white male aged between 20 and 25, who was wearing a black T-shirt and a red baseball cap on the night of the attack. The second suspect is also a white male aged 40 to 45 and was riding a mobility scooter.
The police are looking for a woman, who was not involved in the incident but was with the two suspects.  
Anyone with information can call 020 3276 2582 or anonymously Crimestoppers on 0800 555 111.
Reuse content