Four Chelsea fans have appeared in court after being accused of singing racist chants on the Paris Metro and allegedly pushing a black man off the train as he tried to board.
Video footage recorded by fellow passengers showed a group of four men singing: "We're racist and that's the way we like it", before repeatedly pushing sales manager Souleymane Sylla off the train. The incident occurred before Chelsea Champion's League fixture against Paris St Germain on 17 February.
Richard Barklie, 50, Jordan Munday, 20, Josh Parsons, 20, and William Simpson, 26, all deny the charge and are opposing police attempts to issue them with football banning orders.
Mr Barklie, who is a former police officer from Northern Ireland, told the court that Mr Sylla was "the only person using aggression" and had tried to force himself on the train when there was no space. The Chelsea fan said: "I did push him, I put my hand out to stop him getting into this space."
Mr Barklie said he had put his hands up to defend himself, in accordance with his public order training, and that Mr Sylla had started shouting. However, PC Adam Stephens of the Met Police disputed this, saying five people had just got off the train and there was space. Mr Barklie also denied joining in the chant "We're racist, we're racist and that's the way we like it", which can be heard in the video footage. On Wednesday, Adam Clemens, who is representing the Met Police and seeking the banning order, described Mr Barklie as the "prime mover".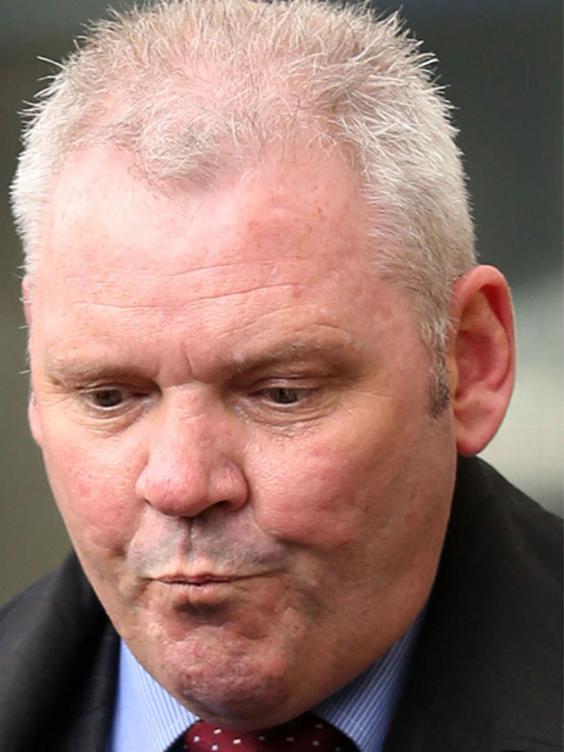 An ex-Royal Ulster Constabulary and Police Service of Northern Ireland officer, the 50-year-old is a director of a human rights organisation – the World Human Rights Forum – and has also worked supporting victims of the Troubles.
The court also heard that Mr Simpson, 26, of Ashford in Surrey had once been arrested but not charged after he allegedly called a taxi driver a "fucking paki" in a separate incident.
A British policeman, Paul Todd, of the Met's Central Football Unit, who was in Paris, said he had heard fans chanting: "John Terry is a racist and that's the way we like it." Mr Todd also said he saw Mr Munday "front up" a member of the public later that day before pushing him. However, Mr Munday denied this and that he had sung along to the racist chant, claiming he was breathing. From the witness box he told the court: "I was breathing, I have to breathe."
The banning orders the men are opposing are aimed at stopping potential troublemakers from travelling to football matches at home and abroad, for a period between three and five years.
At a preliminary hearing in March, the four men and one other said they would contest the ban. But last week Dean Callis, 32, from Islington in north London, accepted the measure.
Mr Sylla said his life had been deeply affected. "It was a shock that I can't get over," he said. "You're pushed out of the Metro just because you're black and the people doing it to you say 'Yes, we're racist and we like it like that'."
The hearing at Thames Magistrates' Court, sitting in Stratford, east London, is expected to last two days.
Reuse content