Police forces across the country have arrested 660 suspected paedophiles including doctors, teachers and former police officers in the biggest operation for more than ten years targeting online child abusers.
A junior paediatric doctor is among the suspects, who along with a second man, is suspected of having more than a million indecent images of children, according to details released by the National Crime Agency.
Greater Manchester Police charged Raza Laskar, 31, in May with sexual activities relating to a 15-year-old boy and possessing indecent images of children. He had worked in hospitals across Greater Manchester.
Only 39 of those arrested during the six-month operation were registered sex offenders and the majority of them were not known by the police. The allegations range from possessing indecent images of children to serious sexual assault.
The operation targeted people accessing indecent images online with the focus on a number of people who had unsupervised access to children in the course of their work. They were identified through examinations of the so-called dark web – the encrypted underbelly of the web which gives users greater anonymity – and through traditional online methods of sharing files.
Among those arrested were:
:: A foster carer with no previous allegations of offending who was looking after a 12-year-old vulnerable child at the time of his arrest.
:: A grandfather with access to a 17 grandchildren, two of whom had previous disclosed abuse by him.
:: A suspect who admitted that he had been viewing indecent images of children for 30 years from the age of 16 and had regularly travelled to South-east Asia for sexual purposes, according to police.
Officers said that 431 children had been identified at risk of abuse and steps had been taken to protect them.
The NCA declined to say how it traced the abusers but played down any suggestion that it was linked to any technological breakthrough.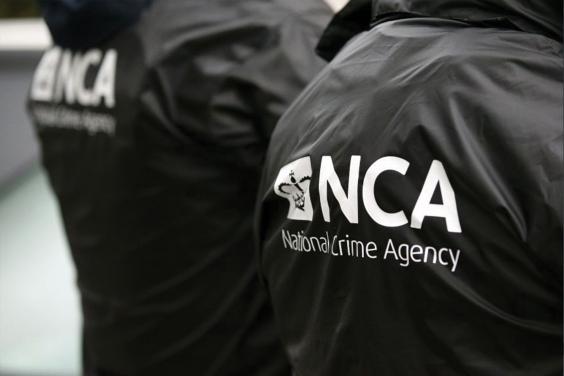 Phil Gormley, the director general of the NCA, said: "We cannot afford not to look under this stone. We knew that we were going to reveal volume.
He went on: "It's a bit like a drugs problem. You need to look for it if you're going to find it.
"People are unlikely to report this type of crime, you're not going to have witnesses to it in the way that traditional crime types will."
Two years ago the NCA estimated that 50,000 people were involved in sharing child abuse images online, and in the past 20 years the number of images available has soared from an estimated 10,000 to tens of millions.
"There are very significant volumes of people viewing this material in this country and abroad," said Mr Gormley. "We are going to need to understand as a society how we are going to confront this issue. We are not going to be able to arrest our way out of it. The numbers are significant, the volumes are huge."
John Carr, secretary of the UK Children's Charities' Coalition on Internet Safety, said the operation "sends out a very clear warning to paedophiles and collectors of indecent images everywhere that the interest is increasingly become a very hostile environment for them."
The operation was the largest since Operation Ore which started in 2002 and which led to more than 2,600 British men being brought to justice for downloading images of child abuse.
The investigation followed the conviction in the United States of a couple behind a company that provided access to adult pornography and child abuse images. The names of more than 7,000 Britons on the database were passed to British authorities for investigation.