Fourteen people have been questioned as part of a fresh investigation into alleged child abuse at a residential school in Manchester where the late Sir Cyril Smith is accused of targeting young boys.
Men aged between 35 and 66 were interviewed under caution over allegations linked to physical and sexual abuse at Knowl View School in Rochdale between 1969 and 1990, a Greater Manchester Police (GMP) spokesman confirmed on Friday.
The claims relate to the alleged abuse of pupils by adults at the residential school, as well as among the boys themselves.
In light of publicity surrounding the alleged abuse at the school, eighteen more victims have come forward, the spokesman added.
Detective Chief Superintendent Russ Jackson said on Friday: "The investigation into abuse at Knowl View School continues and, since the start of the inquiry, further victims have come forward.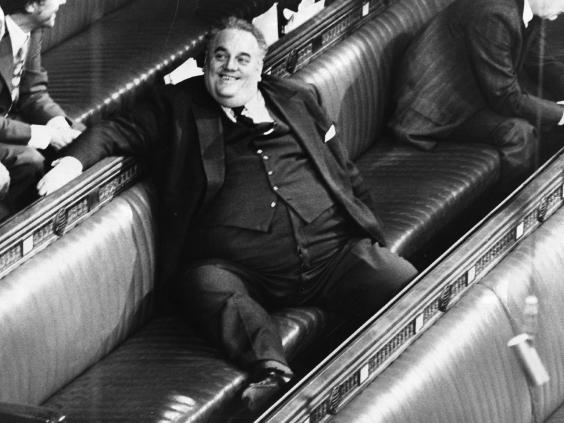 "These are serious allegations made against both staff and pupils at the school and are being thoroughly investigated."
The fresh investigation comes after an independent review of a possible cover-up of abuse at the home was halted, after Rochdale Labour MP Simon Danczuk claimed in a recently published book that Smith, the town's former Liberal Democrat MP, raped a number of young boys at the residential school.
According to the book by Mr Danczuk and co-author Matthew Baker, Smile For The Camera: The Double Life Of Cyril Smith, police, spies and politicians helped to hide the historical child abuse carried out by Smith – effectively leaving the politician free to abuse children as young as eight despite 144 complaints by victims.
GMP Chief Constable Sir Peter Fahy said last month that a "wider investigation" was needed into alleged corruption.
The Home Office is now deciding who should lead the possible criminal investigation.
Smith, who died in 2010, served as the Liberal and later Liberal Democrat MP for Rochdale between 1972 and 1992. He was not prosecuted for the alleged offences.