Police are offering a £20,000 reward for information to help solve the murder of a man who was stabbed to death in a pub 17 years ago.
An anonymous note was left for detectives investigating John Kennedy's death in December but they have not traced the author.
Mr Kennedy was the brother of Jade Jones, a singer with the R&B band Damage and the long-term partner of Emma Bunton.
Jones has supported the Justice 4 John Kennedy Campaign, which started a petition for David Cameron to intervene in the case to get witnesses to come forward.
He is engaged to Bunton, a former member of the Spice Girls, and they have two sons.
The singer, who was 16 at the time, organised a march and vigil in April to urge people with information to talk to police.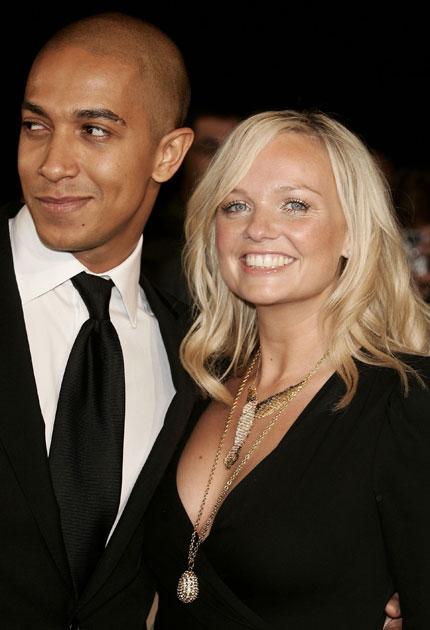 Although about 60 people were in The Railway Arms in Wapping when Mr Kennedy was stabbed but most refused to talk to officers and some withdrew their statements.
The Metropolitan Police said he died following a fight at the pub in the early hours of 8 February 1997.
A self-employed electrician and keen footballer, he had been out with friends to several pubs, and arrived at The Railway Arms at about 3am.
Mr Kennedy was approached by a man he knew and an "animated conversation" escalated into a fight.
The suspect pulled out a knife and stabbed him in the abdomen before escaping in a car with another man. Mr Kennedy died in hospital hours later.
He was living with his girlfriend at the time of his death and had two children.
In the initial investigation, a man was charged with murder but not convicted.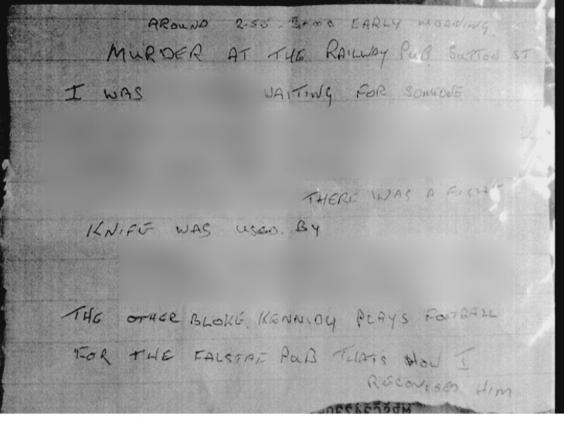 Officers are keen to trace the author of a note who claims he was a witness and may have further crucial information.
A spokesman said: "John's family are desperate to see justice done and we would urge anyone who can help to contact the incident room.
"Information will be treated in the strictest confidence and steps can be taken to afford witnesses as much protection as possible."
Anyone with information is asked to call the Metropolitan Police on 020 8345 3865 or Crimestoppers anonymously on 0800 555 111.
Reuse content