John Palmer, the notorious gangster known as 'Goldfinger' who was shot dead at his Essex home in June was sprayed with bullets, suffering six wounds, The Times has reported.
Palmer, who was linked to the robbery of £26 million of gold in the 1983 Brinks-MAT robbery, but found not guilty, died from gunshot wounds after being shot multiple times in the garden of his secluded home on Sandpit Lane in South Weald, Brentwood.
However, his death by shooting was only revealed during a post-mortem - initially, it was thought that he died from an internal haemmorhage, and police said the death was non-suspicious. A wound on his chest was mistaken for a scar from open-heart surgery.
However, the revelation that he was shot six times, wounding him in the back, both arms and chest, will raise questions as to why officers from Essex Police and paramedics at the scene failed to realise that he had been shot straight away.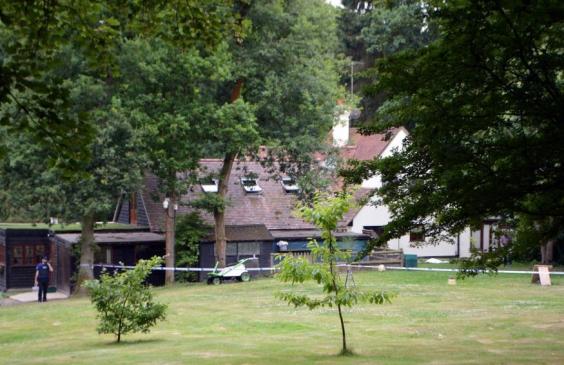 Only five bullets have so far been found, but officers continue to search the garden for evidence.
Palmer had been involved in many illegal activities during his lifetime. While he was implicated in the huge Brinks-MAT theft, he was found not guilty - he had melted down the gold bars stolen in the robbery, earning him the nickname 'Goldfinger', but said he did not know that they were stolen.
He was convicted in 2001 for a massive timeshare fraud scheme, in which he conned an estimated 20,000 people out of £30 million.
His death was thought to be a regular sudden death for six days, until his gunshot wounds were discovered during a post-mortem.
Essex Police faced questions over why his death was not more closely looked at by responding officers, due to his criminal history. They have since referred themselves to the Independent Police Complaints Commission over the delay in identifying his death as murder.
The murder investigation has now been opened into Palmer's death by Essex Police, and anyone with information relating to his death is advised to call them on 01245 282103, or email scdappeals@essex.pnn.police.uk.