British spies could have known that the CIA was torturing terrorist suspects, a former security minister has conceded, as the clamour grew for an independent inquiry into whether the UK turned a blind eye to abuse of detainees.
Lord West of Spithead said there may have been the "odd case" of British agents being aware of the brutal techniques employed by the US to elicit information from captives.
His admission came as MPs prepare to question Theresa May, the Home Secretary, over the disclosure that British ministers and officials met the American senators who helped to expose the brutal CIA techniques a total of 23 times - fuelling accusations that they pressed for the deletion of key passages detailing British complicity in torture and rendition.
The final report by the Senate intelligence committee did not contain a single reference to UK involvement in inhumane methods practised by the CIA between 2001 and 2007, despite repeated claims that Scottish airports and the British Indian Ocean territory of Diego Garcia were used as stopovers in rendition flights.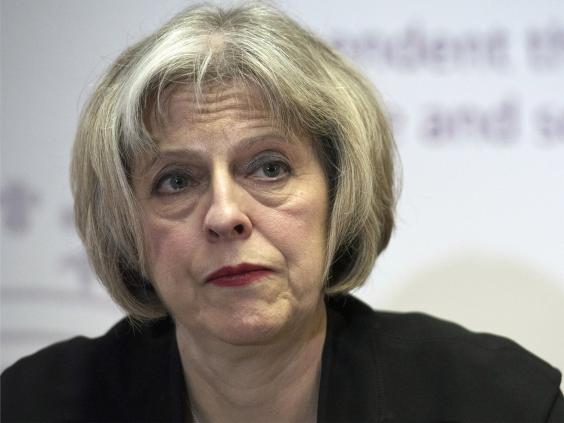 Lord West became the first senior figure from the last Labour government to acknowledge that Britain could have known about the CIA's inhumane treatment of captives. He told the BBC that 10 or 15 years ago it was not clear to British agents how they should react to evidence of such practices.
The ex-minister, who is also a former Chief of Defence Intelligence, said: "Looking back, if you are an agent embedded in some foreign country and this was going on, it was quite difficult for them to extricate themselves even though they weren't implementing that torture.
"So I'm sure there may be the odd case where an agent was aware what the Americans were doing, but that has now been sealed off because they are very clear now what the position is."
CIA torture report: Who knew what?
CIA torture report: Who knew what?
1/6 GEORGE W BUSH

FORMER US PRESIDENT President Bush has stated in his autobiography that he discussed the programme, including the use of enhanced techniques, with then CIA director George Tenet in 2002, prior to application of the techniques on Abu Zubaydah, and personally approved them. A memoir by the former Acting CIA General Counsel John Rizzo disputes this.

AFP/Getty

2/6 JOHN BRENNAN

FORMER DEPUTY DIRECTOR AND NOW DIRECTOR, CIA Among those who were sent an update on 26 July 2002, in which CIA officers were said to be involved in "sound disorientation techniques," "sense of time deprivation," limited light, cold temperatures", and sleep deprivation. The plan was circulated to senior CIA officers.

Getty

3/6 CONDOLEEZZA RICE

FORMER NATIONAL SECURITY ADVISER On 31 July, 2002, she said that, in balancing the application of the CIA's interrogation techniques against the possible loss of American lives, she would not object to the CIA's enhanced interrogation techniques if the Attorney General determined them to be legal.

Getty

4/6 GEORGE J TENET

FORMER DIRECTOR OF CENTRAL INTELLIGENCE, CIA In late January 2003, in response to the death of CIA detainee Gul Rahman and the use of a gun and a drill in the CIA interrogations, DCI Tenet signed the first formal interrogation and confinement guidelines for the programme.

Getty

5/6 DONALD RUMSFELD

FORMER SECRETARY OF DEFENCE Donald Rumsfeld was made aware of the CIA interrogation programme prior to recertification of the covert action for the first time in a 25-minute briefing on 16 September, 2003. It was Condoleezza Rice who ordered his briefing.

Getty

6/6 COLIN POWELL

FORMER SECRETARY OF STATE A CIA email dated 31 July, 2003 states: "The [White House] is extremely concerned [Secretary of State] Powell would blow his stack if he were to be briefed on what's been going on." He was formally briefed for the first time on 16 September that year.

AFP/Getty
Separately, former senior CIA official Mike Scheuer told Prospect magazine: "MI6 and MI5 know of the worth of the programmes we ran. But they can't say anything."
"Does that mean that British agencies benefited from the product of those interrogations? All of the European countries did," he said, "but certainly the British did indeed."
Reuse content