The "Fake Sheikh" Mazher Mahmood has hit back at the BBC over a Panorama investigation he is trying to keep off screens – claiming that it is based on allegations made by an old News of the World colleague with a grudge.
Mr Mahmood claims allegations central to the Panorama film come from two unreliable witnesses, one of whom was a photographer who he says holds a vendetta against him after Mr Mahmood arranged his dismissal from the now-defunct tabloid over fake photos purporting to be the legendary Beast of Bodmin.
The programme, featuring up-to-date images of the Fake Sheikh, was not broadcast on Monday night despite a ruling in the Court of Appeal refusing Mr Mahmood an injunction to stop the screening. The BBC made the decision after receiving new information relating to one case in the documentary from Mr Mahmood's lawyers.
In a statement released today, the journalist names two people he alleges are central to the BBC investigation into his career at News International – the former NOTW photographer Steve Grayson and another man called Florim Gashi.
In the statement, Mr Mahmood said that he had reported Mr Grayson to the editor of the NOTW in 1999 after becoming suspicious that images the photographer was offering of  the "Beast of Bodmin" were fake. The photos were never run in the paper – they were actually of a puma in Dartmoor Zoological Park – and Mr Grayson was dismissed.
"Grayson has blamed me for his demise ever since," Mr Mahmood said. "Grayson took the paper to an employment tribunal. He lost his claim for unfair dismissal." The programme, described by Mr Mahmood's counsel, Justin Rushbrooke, as a "hatchet job", aims to shed light on the methods used by the reporter who exposed various personalities while working at the now-defunct NOTW, using his disguise as a sheikh.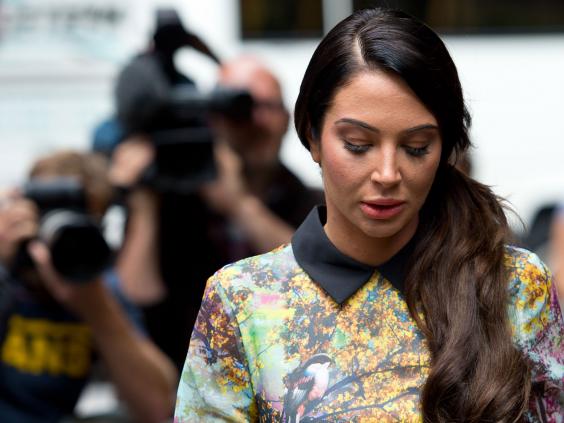 The drugs trial of the pop star Tulisa Contostavlos collapsed in July, when a judge said there were grounds to believe he had lied.
Mr Mahmood, who denies any wrongdoing and has not been charged, is suspended by The Sun and a number of cases in which he was set to be a witness have been dropped by the Crown Prosecution Service while investigations continue.
Mr Mahmood said Mr Gashi is a convicted fraudster and "thoroughly discredited as a witness" in criminal courts.
A BBC spokesperson said: "We will let our programme speak for itself when we broadcast it."
Reuse content