Former Leeds United footballer Clarke Carlisle pleaded guilty to a drink-driving offence today.
The 35-year-old, who still bears facial scars from his suicide attempt in December which left him in a coma until mid-January, stood in the dock at a hearing at Highbury Corner Magistrates' Court in north London.
The former Professional Footballers' Association chairman, who also played for Burnley, Northampton Town and Queens Park Rangers, admitted failing to provide a breath sample when asked by police at the road side on December 20.
He also pleaded guilty to a charge of driving otherwise than in accordance with a licence on the same date, when police officers spotted his Mercedes travelling in an "erratic" manner at 7am on Pentonville Road, prosecutor Zahid Hussain said.
Carlisle – from Preston, Lancashire – jumped in front of a lorry on the A64 near York two days after he was stopped by police and sustained serious head injuries.
He said last month that he felt suicide would be "the perfect answer" to his problems, but has also said that his time in hospital had helped him to realise he was "incredibly unwell".
He had realised he suffered from depression after a ligament injury that nearly cost him his career in 2004 and having lost a £100,000-a-year pundit job with ITV.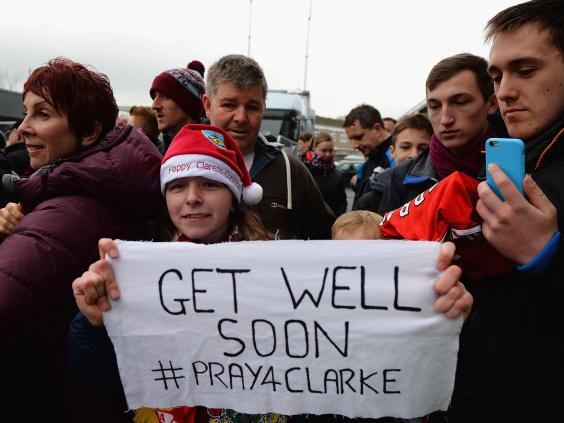 Carlisle's wife, Gemma, pleaded with those on Twitter who suffer from depression to seek help whether it be an organisation or a close friend. She also sent her thoughts to the driver of the lorry that hit Carlisle.
"Please if anyone is suffering ... know that it WILL get better. I can promise you that. Reach out to someone, anyone. You're not alone," Gemma had said.
Carlisle has two historical drink-driving charges from 1999 and 2011.
He is expected to be sentenced on 14 May.
Reuse content