A Libyan politician who claims the UK Government was involved in his and his pregnant wife's illegal rendition, torture and mistreatment is to have his case heard at the Court of Appeal today.
Abdul Hakim Belhaj, who led an insurgency against Colonel Muammar Gaddafi before fleeing Libya in 1996, says that he and Moroccan Fatima Boudchar were abducted and detained by US secret agents with the help of British authorities.
The couple was ultimately returned to Libya to be tortured and jailed by the dictator's government, Belhaj says, until the uprising in 2011 saw Belhaj emerge as a new political leader.
They now want an apology, admittance of liability from the Government and a token £1 compensation payment – but in December a High Court judge ruled that their claims are beyond the jurisdiction of the UK courts.
The case involves claims against the former foreign secretary Jack Straw and Sir Mark Allen, the ex-head of counter-terrorism at MI6, and it reportedly played a key role in the Government's decision to bring in controversial "secret court" powers with the new Justice and Security Act last year.
According to Belhaj's lawyers, British agents are "bang to rights" on being involved because "someone from Human Rights Watch found a fax [in the aftermath of the fall of the Gaddafi regime] from [Sir Mark] boasting about the support that the Brits had provided in handing over Belhaj".
His lawyers also claimed that the British embassy in Kuala Lumpur informed the CIA of Belhaj's whereabouts and plans to seek asylum in London, and that when the couple were being rendered to Libya in March 2004 the plane stopped off to refuel on the British island of Diego Garcia.
Mr Belhaj said that, in Bangkok, they were detained by American intelligence and he was tortured while his pregnant wife was chained to a wall by one hand and one foot on the opposite side. After they arrived in Tripoli he spent six years in jail and his wife was only released three weeks before she gave birth, he said.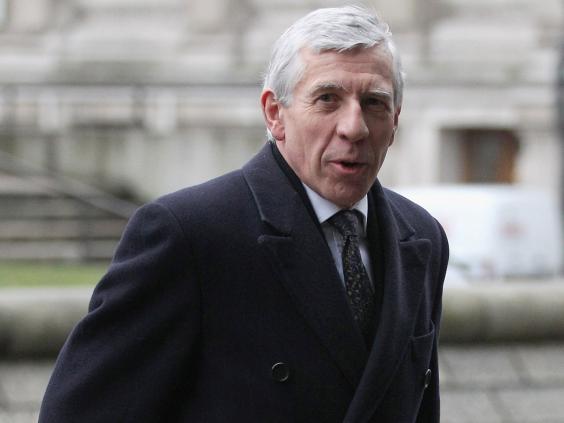 But in the hearing last year Rory Phillips QC told the High Court judge that the alleged unlawful detention and mistreatment was carried out by officials in China, Malaysia, Thailand and Libya – none of whom were defendants in the action – and not by the UK authorities.
The Government was instead said by Belhaj's lawyers to be liable on the principles of secondary liability by acquiescing, assisting, encouraging and conspiring in what happened.
Mr Justice Simon in the end agreed with the defendants that the case against them would require the court to decide whether the conduct of US officials acting outside the US was unlawful.
The hearing at the Court of Appeal is before the Master of the Rolls Lord Dyson, Lord Justice Lloyd Jones and Lady Justice Sharp.