A man has been jailed for eight years after he killed his baby daughter because she would not stop screaming when he was trying to play a computer game.
Mark Sandland claimed he suffered an epileptic fit while holding five-week-old Aimee-Rose and came round to find himself lying on top of her.
But a court heard that the 28-year-old had actually been playing Assassin's Creed 3 on his PlayStation at the time and, during a sudden loss of temper, picked up his child by the torso and shook her.
Police who attended Sandland's flat in St Leonards-on-Sea, East Sussex, on 5 November 2012 said they found a PlayStation controller on the sofa opposite the TV, which was turned off.
Prosecutor Sally Howes, QC, said that evidence from his mobile phone showed Sandland had logged on to a website providing a walkthrough guide of how to play the video game at 2.22pm – just 16 minutes before he called 999 to request an ambulance.
The nature of the step-by-step instructions on the site meant there would have been little point to accessing it unless the game was being played at the time, Ms Howes said.
A text sent at around lunchtime from Sandland to Aimee-Rose's mother, who went to attend her first class at the University of Brighton's Hastings campus at 9.30am said: "She hasn't shut up since about half an hour after you left."
Mr Justice Sweeney said: "It's the Crown's case that thereafter, frustrated with the game and with Aimee-Rose screaming, you lost your temper and you assaulted her, gripping her torso hard and violently shaking her.
"Whilst it's impossible to identify the precise detail of what you did, the injuries that you caused Aimee-Rose speak for themselves."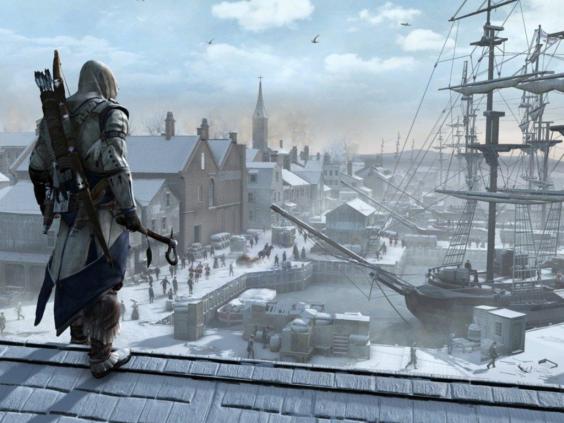 Sandland had been charged with murder, but pleaded guilty to the lesser charge of manslaughter on the grounds of lack of intent – a plea which the Crown accepted.
He sobbed in the dock at Hove Crown Court today as Mr Justice Sweeney said he had lied and tried to cover up his actions.
Mr Justice Sweeney told him: "Whilst you have no recollection now of the fatal incident, it's obvious that at the time you appreciated what you had done and in consequence lied and sought to cover up what had actually happened.
"You pretended on the phone that you had a fit. You turned off the television to cover up the fact that you had been on the PlayStation.
"Thereafter you continued to lie and cover up to those who were trying to treat Aimee-Rose, although I stress that they wouldn't have done anything different if you had told the truth, and to the police."
The baby suffered a range of injuries including bruising to her face, chest, abdomen, hip and lower limbs, as well as subdural haemorrhages in a number of locations.
She was taken to the Conquest Hospital in St Leonards and though a heart-beat was re-established she was unconscious, unresponsive and unable to breathe without the aid of a machine.
She was transferred to the paediatric intensive care unit at King's College Hospital, London, but died four days after the incident on 9 November 2012.
The judge said Sandland's sentence was aggravated by the fact that he had been in a position of trust over the vulnerable five-week-old, repeatedly lied to cover up his actions and had shown no real remorse throughout the case.
Sandland will serve half of his eight-year sentence, the judge said, after which he will remain on licence.
Reuse content