Andy Coulson, the former tabloid editor once at the centre of Downing Street's communication operations is facing a prison sentence after being found guilty of conspiring to hack mobile phones when he worked for Rupert Murdoch's News International. 
In a drama-filled day both inside and outside the Old Bailey, Coulson's former boss at the News of the World, Rebekah Brooks, was cleared of all charges against her including hacking, involvement in elaborate operations to hide evidence from the police, and bribing public officials.
The verdict against Coulson - who is still awaiting the outcome of two further charges and facing a perjury charge in Scotland – causes immediate problems for David Cameron who first hired him as his spin doctor before taking him into Number 10.
Ed Miliband, the Labour leader,  wasted little time in demanding the Prime Minister answer "very, very serious questions" about his government being "tainted by a serious error of judgment" adding: "Because now we know he brought at criminal into the heart of Downing Street."
Mr Cameron appeared to suggest that Coulson had been allowed to by-pass any serious vetting from the security services, even though he would have had access to highly classified material.
On what checks Coulson faced, Mr Cameron said : "I asked him questions, if he knew about phone hacking. He said he didn't and I accepted those assurances and gave him the job." He added "I am extremely sorry that I employed him."
The decisions of the jury, who have so far spent just under nine days considering eight months of evidence, caused an outpouring of emotion.
The apparent calmness Coulson had shown throughout his time in the witness box continued. He stood, staring ahead,  looking almost emotionless in the dock as the verdicts were read out.
Hacking trial: The verdicts in full
Hacking trial: The verdicts in full
1/7 Rebekah Brooks

The former News of the World editor and News International chief executive has been cleared of conspiracy to hack phones; misconduct in public office for allegedly signing off payments to a Sun journalist's 'number one military contact' between 2004 and 2012; conspiracy to pervert the course of justice after seven boxes were allegedly removed from the NI archive just days before 2011 arrests

2/7 Andy Coulson

Former News of the World editor and Downing Street spin doctor guilty of conspiracy to hack phones from 2000 to 2006. The jury failed to reach a majority verdict on charges of conspiracy to commit misconduct in a public office by allegedly paying police officers for two royal directories. He could face a retrial.

3/7 Stuart Kuttner

Retired managing editor cleared of involvement in phone-hacking conspiracy spanning six years

Reuters

4/7 Cheryl Carter

Brooks' former personal assistant, cleared of conspiracy to pervert the course of justice by removing seven boxes from the News International company archive just days before she was arrested in 2011

5/7 Charlie Brooks

Racehorse trainer and Rebekah Brooks' husband, cleared of perverting the course of justice around the time of police searches in July 2011

6/7 Mark Hanna

Former News International director of security, cleared of perverting the course of justice

7/7 Clive Goodman

The former News of the World royal editor, could face a retrial after the jury failed to reach a verdict on charges of committing misconduct in public office for allegedly paying police officers for two royal directories
Mrs Brooks' reaction suggested the scale of the stress she had been under during the months of the trial, and throughout the years since her arrest in 2011. Her relief was not fully evident till all the verdicts against her were completed.
She looked directly towards the jury foreman and appeared to smile and mouth "thank you". Standing next to her husband Charlie, and her former assistant Cheryl Carter, both found not guilty of the charges against them, she reached to hold their hands.
Outside court 12, in the hallway that had been a source of brief calm during daily breaks from proceedings, she was helped to walk by the court matron and her solicitor, Angus McBride.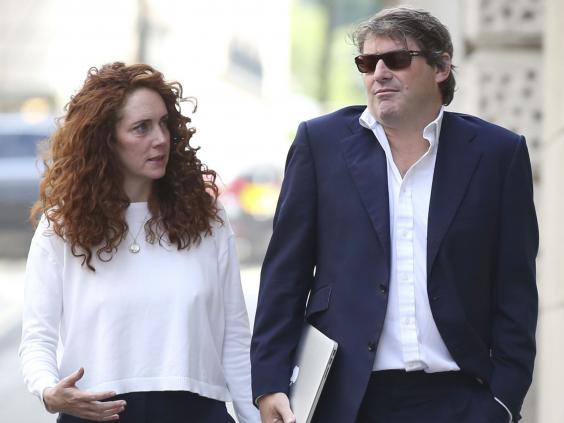 Mr Brooks look unsure what the appropriate emotion should be and appeared to be both smiling and close to crying at the same time.
In the traditions of the Bailey, those cleared know the cameras are the photographers will be waiting outside. A victory speech, or a show of relief, is expected. The Brookses did neither. The couple were helped into taxi and left saying nothing.
However tonight  Mr Brooks,  speaking on LBC radio, accused Scotland Yard of treating him and his wife like "terrorists". Describing a dawn raid at their Oxfordshire home when Scotland Yard officers searched their baby daughter's cot, he said  "It was 4.45 in the morning and 18 of them came through our kitchen door. [They] treated us like terrorists and carted us off to different police stations."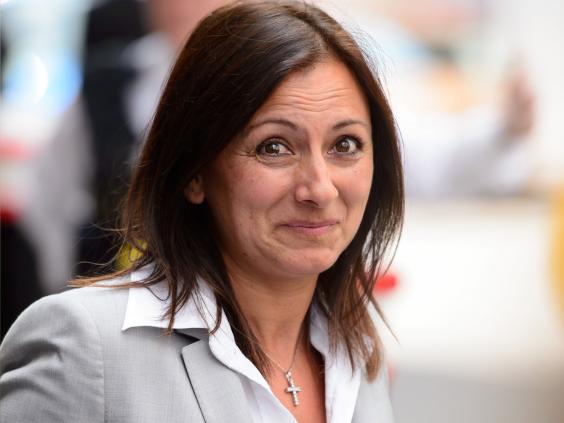 Mr Brooks said he now expected "an apology" from Mr Cameron, criticising the way the Prime Minister, once regarded as a friend, had reacted.
The NOTW's former managing editor, Stuart Kuttner, who was absent from some of the trial due to illness, was also found not guilty on phone hacking charges. Outside the Central Criminal Court Mr Kuttner praised the passion of his defence team led by Jonathan Caplan QC as "extraordinary and remarkable" adding "I owe them huge and enduring thanks."
David Blunkett, the former home secretary who was targeted by the NOTW and lied to by Coulson during an interview in Sheffield in 2004, said he had come close to a nervous breakdown [ at the that time]  telling the BBC "I don't know how I managed to continue doing the job in the way I did."
Just after 11am the judge revealed that the jury would were unable to reach a unanimous verdict on the two counts of conspiracy against Coulson and the NOTW's former royal editor, Clive Goodman. The judge later directed them that he would now accept a majority decision. The court will now accept a 10-1 decision. One of the jurors was discharged earlier in the trial proceedings after taking ill.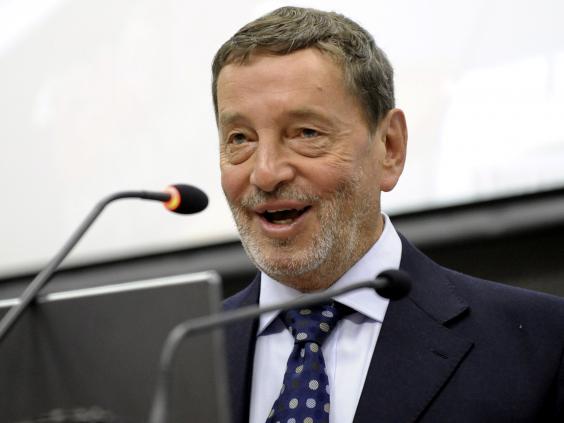 Following concern that the still-live deliberations of the jury were not being respected, Mr Justice Saunders, in a separate hearing with defence counsel and attending media, urged politicians and the public to restrain from commenting on the case till the trial was completely concluded.
In the Commons parts of Treasury Question Time became dominated by the trial outcome. The Shadow Chancellor Ed Balls, attacked George Osborne, saying that as he had conducted the initial 2007 interview with Coulson "Does the Chancellor now accept it was terrible error of judgement". He further accused Mr Osborne of bringing the office of the chancellor into disrepute.
In reply, and citing the chequered career and reputation of Gordon Brown's former spin doctor, Mr Osborne said: " Can I say the person who worked alongside Damien McBride is no person to give lectures on anything."
The Speaker, John Bercow, intervened to end the spat.
News International spent four years insisting that hacking inside the NOTW was restricted to one "rogue reporter" despite knowing this was not the case   After the verdicts the rebranded Murdoch-owned company issued a statement saying: "We said long ago, and repeat today, that wrongdoing occurred, and we apologised for it. We have been paying compensation to those affected and have co-operated with investigations." They added that "out of respect" of the on-going legal proceedings, they would make no further comment.
The guilty verdict against Coulson means five former NOTW journalists are now facing a jail sentence over phone hacking. They are former newsdesk editors, Greg Miskiw, James Weatherup and Neville Thurlbeck, along with the former reporter Dan Evans. The four, along with private investigator Glenn Mulcaire pleaded guilty to hacking offences.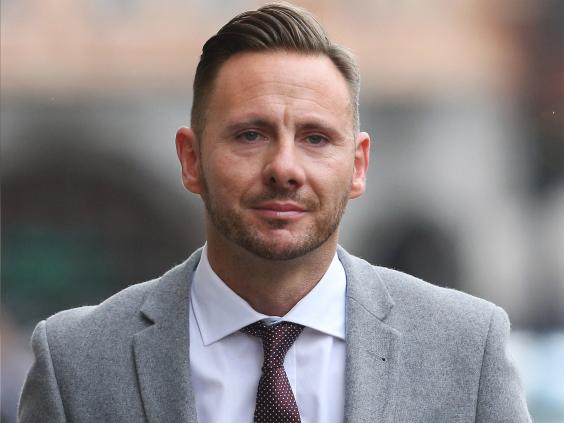 Sentencing is expected to take place a few days after the jury decides on the remaining counts against Coulson and Goodman.