The authors of a serious case review that found no one except the child's mother was responsible for a four year-old boy starving to death at his home denied their report into the tragedy was a whitewash.
Children's minister Edward Timpson has written to Bradford Safeguarding Children's Board (BSCB) expressing "deep concerns" over the findings into Hamzah Khan whose mummified body was discovered two years later by police.
Mr Timpson said questions still needed answering and called for urgent clarification from the panel on the actions of social workers who had repeated contact with the family.
The boy's Amanda Hutton, 43, was jailed last month for 15 years for the manslaughter of her son and concealing his body amid scenes of extreme squalor at the family home in Bradford, West Yorkshire. 
The child, who was still wearing a babygro when he died, was seriously undersized but had simply "fallen off the radar" of social workers and medical services.
Mrs Hutton, an alcoholic mother of eight who was the victim of domestic abuse, also admitted neglecting her five other children.
Bradford Council's director of children's services Kath Tunstall said no one in her department would lose their job over the case.
"There is no evidence in the information that's been considered that says that an individual was responsible."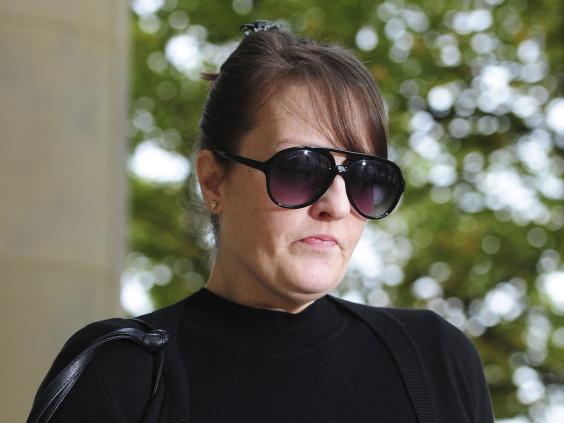 But in a letter to the board Mr Timpson expresses the Government's dismay at the report.
"In particular, I am concerned that it fails to explain sufficiently clearly the actions taken, or not taken by children's social care when problems in the Khan family were brought to their attention on a number of occasions," he said
Professor Nick Frost, who chairs the BSCB, said. "It's not a whitewash. I will undertake the action requested by the minister. We are totally committed to transparency in this case." 
He said: "The SCR is very clear that Hamzah's death could not have been predicted but finds that systems, many of them national systems, let Hamzah down both before and following his death."
Prof Frost added: "Very sadly, I cannot give assurances that a tragedy like this will never happen again in our country - as we can't control or predict the behaviour of all parents, the vast majority of whom are doing their very best to care for their children."
Hamzah was found starved to death in his cot in September 2009 beside his favourite teddy due to the diligent inquiries of a local police officer.
The child was not registered with a GP and had not received the necessary immunisations. He died a year before he was due to start school. When challenged over his whereabouts, his mother said he had moved to Portsmouth with a family member - a claim that was never challenged.
At the trial of Ms Hutton, Bradford Crown Court heard that conditions at the four-bedroom house in September 2011 when he was discovered were "breathtakingly awful."
Among the questions raised in the minister's letter were whether assessments should have been made of siblings during crises in the children's lives.
But although there were repeated contacts with social services and the police no one could see the whole picture.
The Government has set up a panel to assist in Serious Case Reviews which are carried out by local safeguarding boards following such tragedies such as those of Baby P. they are designed to provide analysis and a narrative of events rather than scapegoat social workers. However ministers believe the quality of some of the reports, which are not always published, is variable.
George Galloway, Respect MP for the area of Bradford where Hutton and her family lived, said: "We are expected to believe from this review that despite numerous inquiries and alerts, from neighbours, the involvement of the police, teachers, social services - a whole multiplicity of agencies - despite the obvious signs from the house, the smell which was overpowering, the state of the other children, that the death of Hamzah Khan could not be predicted.
"Well, what could be predicted, and I did, is that those investigating this deeply sad and troubling death would thoroughly coat themselves in whitewash, which they have done."
Reuse content