He was an avid chemistry student, contemplating a postgraduate course, and she was a trainee speech therapist, hopeful that her patient, intuitive work which had helped the daughter of a family friend to speak might just be a calling. They met on a youth hosteling holiday, became inseparable, and the only unknown for the families of Rick Jones and Tracey Cox was not whether they would marry - a certainty - but what the two of them - he 25, she 23 - might achieve in lives which seemed to stretch out before them.
All that promise was lost on the April day in 1989 that the couple, who shared a love of Liverpool Football Club, travelled to Hillsborough - she having unexpectedly secured a late ticket. "My pain is centred on what Rick and Tracey have missed and what our lives would be like now," said the young man's mother. The old grief flooded back through her and she could not go on with her pre-prepared testimony to the Hillsborough inquest jury. Tracey Cox's sister, standing at her side, completed it for her.
Here, in the small details of some the 96 lives that were lost, the real tragedy of Hillsborough was told at long last. A railwayman, a man from the 'Pru, a radiographer, a chambermaid, a computer enthusiast so gifted that he had sold his first software while barely 20 years old. There has been frustration and indignation and fury during the 25-year fight for truth about Hillsborough but here was something more powerful than anything we had heard before: the cold hard facts about the human cost, told by the relatives who were left behind. We have seen no pathos across the years quite like bearing witness to mothers and sisters trying to find a way of describing those who were lost long ago - "my former wife," "the late Marian McCabe" and "Our Roy, formerly known as Roy Pemberton..." - but it served its purpose, delivering a different picture of those who, to the wider world, have simply been football fans.
"He wasn't a football hooligan. The family feel they have had to defend his good name for the last 25 years," said the father of Ian Whelan, 19, the nuclear industry worker who adored U2 so much that he insisted that he and his girlfriend Joanne sat next to the speakers when they went to watched Rattle and Hum, the film about the band, at the cinema. The two of them had joked about it afterwards.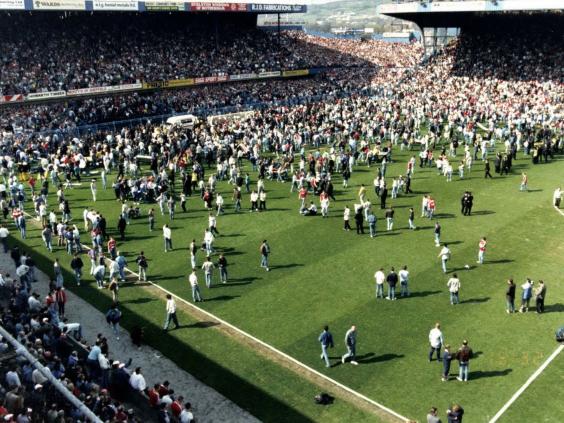 Ian loved art, too, and was a talented caricaturist whose illustrations of Liverpool's players he sent to the club, asking for signatures, and were duly returned, signed. He was such a fan of Liverpool's Ronnie Whelan that his friends would telephone and ask for 'Ronnie' - to the initial bafflement of his parents. "He was a young man just beginning to get on his feet in life," said his father, Wilf.
That observation applied most of those whose lives were captured in this series of personal testimonies. Six of the nine were still in their 20s; one a mere 19 years old. These young people were children of the 1960s, whose emergence into the freedoms of adolescence wrapped them into the music of the 1970s. Christine Jones, married for four years when she never came home from South Yorkshire, was introduced to New Order and The Smiths by her husband, Stephen, and became an avowed vegetarian after hearing the band's 1985 single Meat is Murder. Her husband's random memories included Christine taking an injured fledgling bird back to the cottage they were renting near York, on one of the precious few holidays in their brief marriage, and her being advised to return it. There was lumpy porridge she used to make and the seven-inch vinyls she and her sister would buy and inadvertently leave out on the window sill. "They would find them bent from the heat!" said her husband .
Others had agonised over which decades-old memories would best define those whom they had loved. For Shirley Riley, the sister of William Pemberton, it was the row they had had, after which her brother's way of saying sorry was to "brush our poodle Brandy's teeth with my toothbrush." Arthur Horrocks' son, John, spoke of the day his father, a 'Pru insurance agent, was asked by a penniless customer to take a poodle in lieu of money she owed. He paid her dues for her. More than 800 people packed the church for the much-loved man's funeral.
Marian McCabe's broken-hearted mother remembered her indefatigable spirit when she underwent surgery on her jaw. "I wish I had had the chance to treat my daughter more," she said, briefly consumed by her own old grief . "At the time of her death she was thinking of travelling to Italy to follow England in the 1990 World Cup. Her grandmother had left her some money and I told her she should treat herself if that was what she wanted to do. In the end, of course, she never got the chance." Members of the jury wept as she spoke.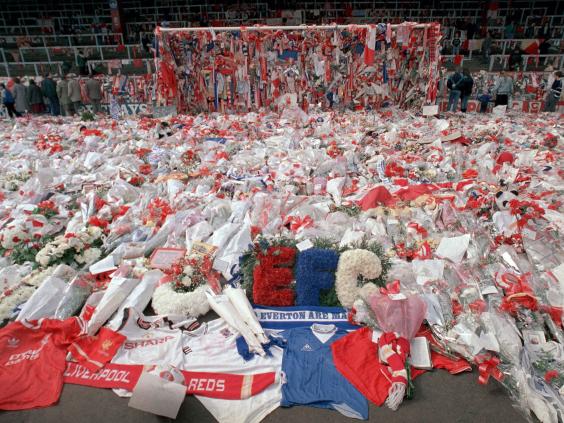 Their lives were so varied but Liverpool Football Club was, of course, what bound these people together and though they were not all born into that religion they shared its allure. It was "Graham the barber" who got Ian Whelan interested, while Christine Jones was introduced to the Kop by her husband - "we stood on my usual spot on the left hand side" - and quickly got the bug, too. The young couple's first game together saw Liverpool beat Luton Town 6-0. She, a young radiographer became treasurer of a Preston branch of Liverpool's supporters' association, organising coaches to away games. When it came to the FA Cup semi-final at Hillsborough in April 1989 she just couldn't say no, while her husband's superstition told him not to go. They hadn't attended the 1988 semi-final at Hillsborough, which Liverpool won, and that seemed like a premonition.
There were so many small twists of fate, like that, with a lifetime's consequences. Railwayman Pat Thompson swapped shifts to go, leaving behind five children under the age of six, only two of whom have the remotest memory of him. There was only one ticket between Paula Smith, her brother Walter and his friend Stewie, so the boys did the gallant thing and let her go.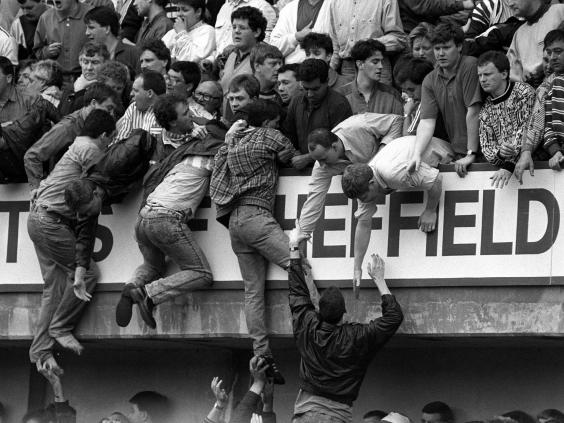 They said their goodbyes in a myriad of ways. Mr Thompson, a bastion of south Liverpool's Garston rail depot, called in at the British Rail social club on his way across to South Yorkshire. Ian Whelan left two red roses at Joanne's front door before making his own way across the Pennines. She was running late for work and he didn't want to delay her further.
And, of course, they never came home. Roy Pemberton's sister reflected on the prodigious computer talent that the young man had shown. "Now we are left thinking about Roy and what he would have achieved," she said. "We will never know and now we are growing older. Our parents were left devastated. They never got over the loss."