Three men who formed the British support team for a 17-year-old jihadist – who had sent one of the men romantic messages while pursuing a violent brand of Islamism – have been jailed for helping the teenager get to Syria.
Aseel Muthana left his Cardiff home in February 2014 with the help of the three men to follow in the footsteps of his older brother and join the ranks of Isis. Muthana and his brother are still believed to be in Syria and are on a UN list of terrorists.
Before he travelled, Muthana made declarations of love to one of the men, Forhad Rahman, 21, and exchanged messages in which they described each other as "cutie", "honey" and "babe". In one message, Rahman is said to have written: "Radicalise me babe".
Muthana had made clear his intentions to fight in Syria while still in Cardiff in making a video with another of his supporters in which he posed with a ball-bearing gun, fired at tin cans and fantasised about being in Syria.
In the footage, he said: "If you are watching this, I'm probably dead or I'm probably a legend or something."
The depth of his religious commitment was tarnished, however,  when he realised he did not know any Islamic chants and instead hummed the theme tune to the Rocky movie. He sent the clip to Rahman with whom he had developed a "profound emotional closeness", the Old Bailey heard.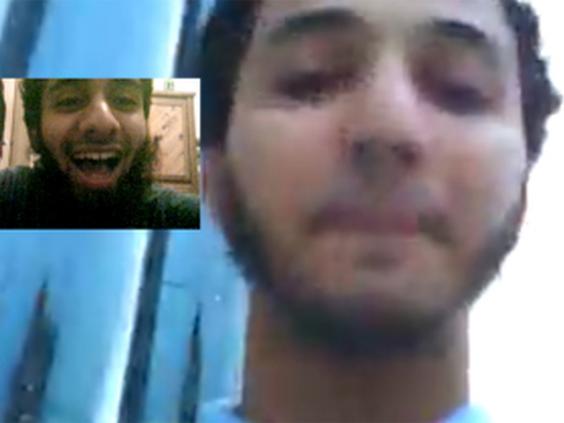 Muthana met Rahman in London, where the older man was working for the taxi company Addison Lee, and exchanged affectionate messages. Prosecutors said that Rahman had encouraged his friend to go to Syria despite knowing that his parents went through great pain when his older brother left and were fearful that his younger brother would follow suit.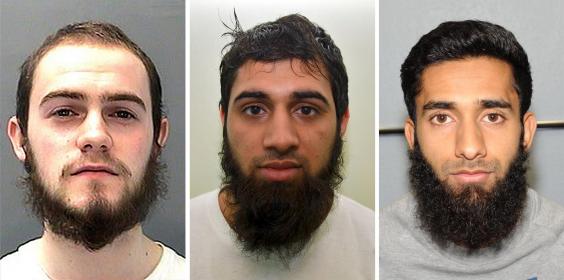 Rahman, 21, from Cirencester, Gloucestershire, admitted allowing the teenager to use his credit card but insisted he thought he was going to Syria to "help people" by joining a local militia. Rahman, the Muslim convert Kristen Brekke and Adeel Ulhaq had played different roles in their mission to help Muthana achieve his goal to reach Syria.
Rahman was key in funding Muthana's trip. Ulhaq had good contacts in Syria and gave practical advice while Brekke helped purchase kit and let the teenager use his computer. All but Brekke had expressed a desire to follow suit. 
Jailing them, Judge Rebecca Poulet QC said: "These acts of preparation were clear and determined."
She sentenced Brekke to four-and-a-half years in jail, saying he had acted out of "misguided friendship". Rahman and Ulhaq were sentenced to five years for the preparation of terrorist acts, with Ulhaq receiving a further 12 months for terrorism funding. Muthana's older brother, Nasser had travelled to Syria with four other young men from Cardiff months before the teenager made his own flight. Nasser later achieved notoriety when he and other young men made a propaganda video for Isis called "There Is No Life Without Jihad".