When police stopped mother-of-two Claudia Santos in her car in January last year, they found with her the paraphernalia of a practiced burglar - screwdrivers, gloves and a tool for smashing windows with minimal noise.
But it was only when detectives searched Santos's south London home that the full picture of the industrial-scale housebreaking operation in which the Colombian-born housewife was a key player became clear.
A computer found at Santos's suburban semi in West Norwood was found to contain the addresses of 800 target addresses across 20 separate police forces - the vast majority of them Asian families. What had been uncovered was part of an unprecedented international burglary campaign, involving the use of dozens of hardened housebreakers imported from Colombia to the UK using false passports.
Scotland Yard have revealed the jaw-dropping scale of the South American organised crime gang's activity for the first time after Santos was jailed for four and a half years for conspiring to burgle ten homes across south England in a single month in 2012.
The 40-year-old was a vital player in a wider scheme which systematically targeted Asian families, as well as jewellers and bank customers, by using a steady stream of Colombian petty criminals smuggled into Europe with fraudulently-obtained Mexican passports to carry out break-ins across the country over a three-year period.
In a case which highlights the globalised nature of organised crime in a world of cheap travel and widespread identity fraud, detectives said that up to 260 suspects had been identified as targeting Britain, of whom 114 were arrested in a single five-month period between November 2012 and March 2013.
The crime spree, which in one case involved jewellery worth £250,000 being snatched in a bag at London's Euston station, is believed to have netted valuables worth at least £1m. It was only halted after a vast multi-agency investigation - dubbed Operation Phoenix - was launched with the help of organisations from the Colombian security services to Britain's Border Force.
Such was the brazen nature of the thieves and those directing them that even after they were arrested, many suspects simply disappeared by adopting new bogus identities and carrying out further burglaries across Britain.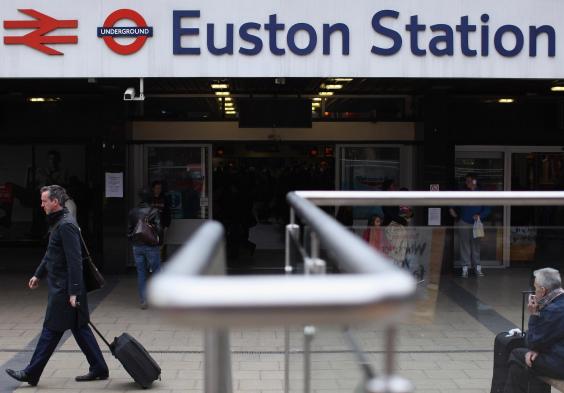 It is believed that similar Colombian crime syndicates were working in Japan, Canada, New Zealand and elsewhere in Europe. A security source said the international nature and the level of organisation of the domestic burglary operation was "without precedent" in the UK.
Police said the sophisticated gang had adopted a particular modus operandi in Britain - that of exploiting the tradition within British Asian families of giving gifts of gold and other jewellery for significant events such as weddings and milestone birthdays.
Officers registered a spate of burglaries in London in 2012 targeting the homes of Hindu and Muslim families, taking jewels and family heirlooms worth up to £30,000 at a time. The raids then began to spread rapidly beyond the capital, reaching as far afield as Gloucestershire and Greater Manchester.
A key element of the plague of break-ins were co-ordinators such as Santos, who would scour the internet using publicly-available directories looking for Asian names in well-to-do neighbourhoods. A Yard spokesman said: "The hallmark of the gang was the amount of research and planning that went into their activities. Websites such as Google or 192.com were used to find the names and types of areas where they thought there may be suitable targets. The results were dramatic - at the time of her arrest Santos had 800 addresses."
It is understood that names from these burglary databases were then supplied to the "footsoldiers" of the operation - many of them criminals convicted in Colombia of offences for aggravated theft, drugs and violence.
Several of the housebreakers were arrested with handwritten lists of targets while others were found to have programmed the addresses of homes to be burgled into the satnavs of their cars. In several cases the burglaries were carried out while the victims, many of them elderly, were attending mosque or Hindu prayer meetings.
Detective Chief Inspector Tim Gray, of the Met intelligence unit which led the investigation, said: "The offenders concerned had crossed international boundaries, such was their propensity to commit these awful crimes. They concentrated their offending against members of the Asian community, many of whom were elderly or vulnerable."
The masterminds behind the burglaries, several of whom are believed to have since fled the UK, ensured their teams of housebreakers were provided with secondhand cars, registered to false names with valid insurance documents, allowing them to travel the country without fear of being stopped by police.
Detectives said the gang had had no compunction about hiding among Britain's 200,000-strong South American community, which suffers disproportionately from social exclusion with many stuck in menial jobs despite 70 per cent of the population being educated to secondary school leaver level and beyond.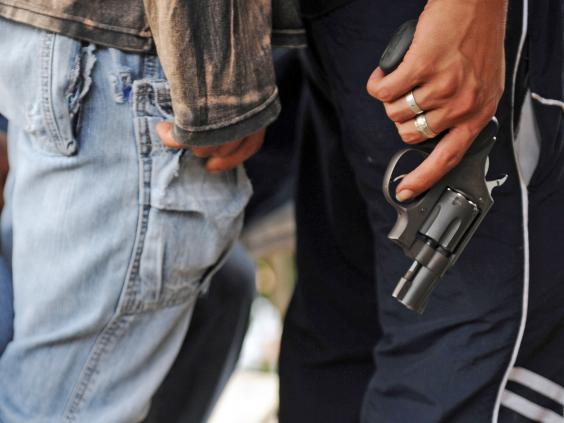 The petty criminals, who were flown to Europe and then often entered Britain via Eurostar, based themselves in safe houses within large Hispanic communities in London boroughs such as Southwark and Lambeth and were then slowly introduced to burgling, police said.
The syndicate also branched out into other forms of theft, tracking targets and performing daylight snatches.
In one incident in June 2013, a team of three distraction burglars carried out the Euston station raid on a jeweller but also followed members of the public who had withdrawn large sums of money from banks. In total, they snatched £460,000 and when arrested claimed to be Mexican nationals.
Another incident followed three months later when eight Latin Americans were spotted by an undercover police team at an international jewellery fair in London's Earl Court. The thieves followed another jeweller onto a Tube train and attempted to snatch what they thought was another bag of jewellery before police pounced and arrested three of them.
In the face of such an onslaught, Scotland Yard enlisted the help of eight separate organisations, including Mexican and Colombian diplomats in London and Colombia's National Crime Bureau, to try and shut down the criminal network.
A key tool in the resulting Operation Phoenix was the checking of fingerprints from suspects, most of whom claimed to be of Mexican or Guatemalan nationality, against Colombia's own database to identify the suspects.
This information, along with the details of 150 Colombian nationals known to have used fraudulent passports, has now been entered on the Police National Computer to ensure they cannot re-enter Britain. A total of 12 people, aged from 57 to 35, have been jailed in connection with the burglaries and await deportation.
Police said the number of offences had dropped dramatically as a result of the crackdown with fewer than ten arrests since May 2014. However, the problem has not entirely disappeared, with a new Colombian gang arriving in Britain last year to also target Asian homes.
In the meantime, a legacy of the crime spree is unease for Britain's longstanding Colombian community.
Nestor Osorio, the Colombian ambassador to Britain, said: "We regret the involvement of Colombian nationals in any criminal activity in the United Kingdom. We stress that this incident in no way reflects the nature of thousands of hardworking Colombians living in the UK as law-abiding citizens."
Reuse content