A son of IRA murder victim Jean McConville was told by Sinn Féin president Gerry Adams that he could face a "backlash" if he disclosed the names of his mother's killers, he claimed on Monday.
Mr McConville maintained that he believes he would be shot if he identified suspects to the police.
His comments come after Mr Adams was released from Atrim police station on Sunday, where he was questioned by police for four days over Mrs McConville's murder in 1972, and other alleged links with the IRA.
Upon his release, Mr Adams once again vehemently rejected allegations made by former republican colleagues that he ordered the abduction and killing under investigation.
The Public Prosecution Services (PPS) will now decide whether to charge him with any offence after it has reviewed evidence presented by the police.
Mr McConville told BBC Radio 4's Today programme: "Gerry Adams says to me 'Michael, you are getting a letter of support from the republican people'. He says 'if you release the names I hope you are ready for the backlash'.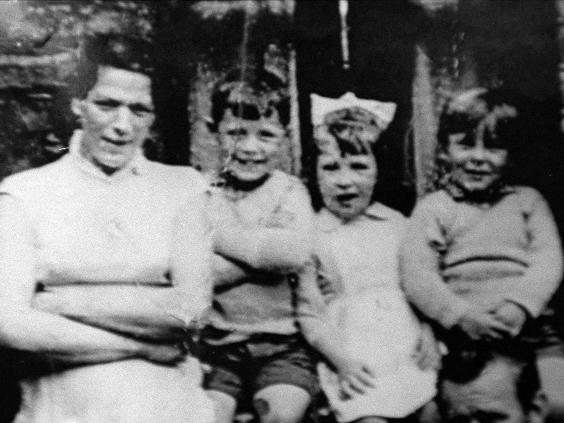 He also claims that the "backlash" remark was made around the time a report being drawn up by Northern Ireland's then police ombudsman, Nuala O'Loan, into claims that his mother was an informer was close to being finalised.
The Sinn Fein president had brokered a series of meetings between him and members of the IRA.
At the meetings, Mr McConville would warn Mr Adams that he would release the names of those involved in his mother's death if Ms O'Loan's report was disputed.
It was at that point Mr Adams mentioned the backlash, Mr McConville said.
He added Mr Adams may have meant a backlash against the peace process, but he interpreted it to mean the "backlash from republican people".
Following his release, Mr Adams will refocus on election campaigning today ahead of the European Union elections on 22 May.
The rapturous welcome Mr Adams received in a west Belfast hotel on his first public appearance was in marked contrast to the angry scenes outside the police station as loyalists protested at the decision to free him.
There was disorder in the loyalist Sandy Row area of Belfast, with petrol bombs and stones thrown, though no one was injured.
Additional reporting PA