A man who beheaded a British grandmother in Tenerife, while suffering from paranoid schizophrenia, had been wrongly released from a psychiatric unit in Wales just months earlier because medics believed he was faking his condition.
Deyan Deyanov, a homeless Bulgarian who murdered 60-year-old Jennifer Mills-Westley while she was shopping in a Canary Islands resort, had been diagnosed as "feigning illness" to remain in hospital accommodation, according to an independent report published yesterday.
Healthcare Inspectorate Wales said there were "clear shortcomings" in Deyanov's care and treatment at the Ablett Psychiatric Unit at Glan Clwyd Hospital in Bodelwyddan, near Rhyl – partly due to "prejudiced" views of the patient and poor monitoring of his condition. The damning report said he "was deemed to be muttering gibberish as a consequence of talking his own language" by dismissive staff, and found notes saying that some thought he was just a "druggie". Ms Mills-Westley's daughters, Sarah and Sam, said that their mother would "still be alive today" but for the failings, and they felt "betrayed" by the hospital's board.
Kate Chamberlain, the inspectorate's chief executive, said that "the likelihood of such an incident occurring might have been significantly reduced" if Deyanov had been dealt with properly.
Deyanov is now serving 20 years in a secure psychiatric unit in Seville for killing her in Los Cristianos on 13 May 2011, after being found guilty by a jury in February last year.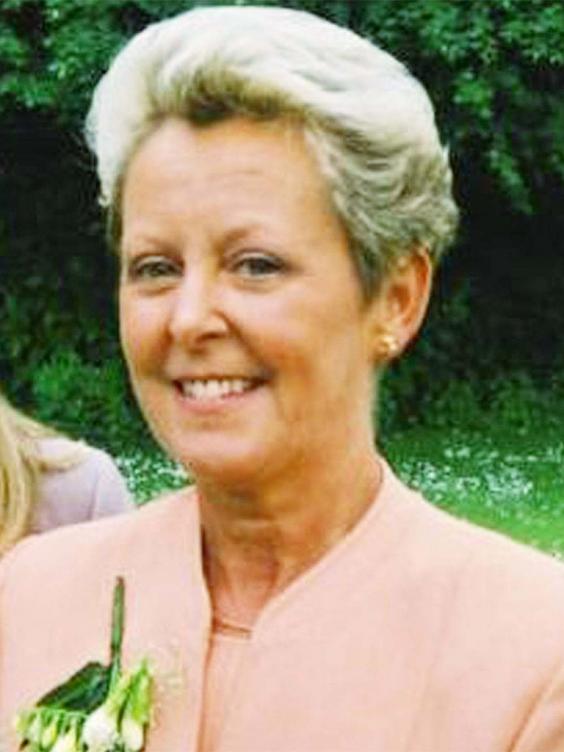 He was first admitted to the Glan Clywd unit under the Mental Health Act in June 2010 while he was visiting his aunt, who contacted the police to report her concerns. Staff found that he had "grandiose ideas that he was the Messiah and has powers from God to save the world", that the Mafia was trying to kill him and that cameras were watching him. But he was released less than three weeks later.
He was admitted again in September that year, and during his stay was overheard saying: "I will have to murder someone to get deported back to Bulgaria." However, he was diagnosed as suffering from consciously simulating his illness, known as "malingering", and once again released.
"The feigning of a serious mental illness is both unusual and rare," said the inspectorate. "A diagnosis of malingering needs to be supported by a substantial evidence base. Our review suggested that this was not the case." The report also found discharge arrangements were "unsatisfactory".
Professor Matthew Makin, medical director of Betsi Cadwaladr University Health Board which runs the hospital, apologised and said he hoped the victim's family "will be assured that things have changed".
A decision is yet to be made on whether any staff will face disciplinary action but he added: "Work to address most of the recommendations has been under way for some time."
But a statement from Ms Mills-Westley's daughters said the board had "continued to prolong our pain by obstructing our pleas for truth and have become a faceless organisation hiding behind bureaucracy. The way they have treated our family has been appalling."
Reuse content