A controversial report into how a violent, mentally disturbed patient was released from NHS care to a charity-run housing project where he battered a care worker to death with a fire extinguisher should be kept secret, health service bosses have said.
Michael Meanza was freed from Butler House, a men's pre-discharge unit at Ealing Hospital run by West London Mental Health NHS Trust (WLMHT), in April last year, after a mental health tribunal deemed him well enough to be conditionally discharged.
Despite being the subject of a hospital order since the 1990s, and with a history of assaulting staff and patients, Meanza was sent to Collette House in Acton – mental health accommodation run by London Cyrenians Housing. It was there he bludgeoned 38-year-old Jenny Foote after she objected to him playing rock music at full volume in the early hours of the morning of 7 July last year.
Ms Foote had threatened to evict Meanza, 47, from the hostel and said that he would be stopped from seeing his girlfriend.
Sentencing him to life imprisonment at the Old Bailey this month, with a minimum term of 24 years, Judge John Bevan QC said he had no doubt that Meanza would be an "on-going danger". He said that the parole board would have to think "long and hard" before considering him for release.
The judge highlighted Meanza's violent past – 16 previous convictions for 79 offences, mainly in the 1980s and 1990s, which included an assault on a member of hospital staff and an assault on a female patient on a psychiatric ward after she refused to perform a sex act on him in exchange for cigarettes – but said it was a question for others whether the hostel had been an appropriate place for him.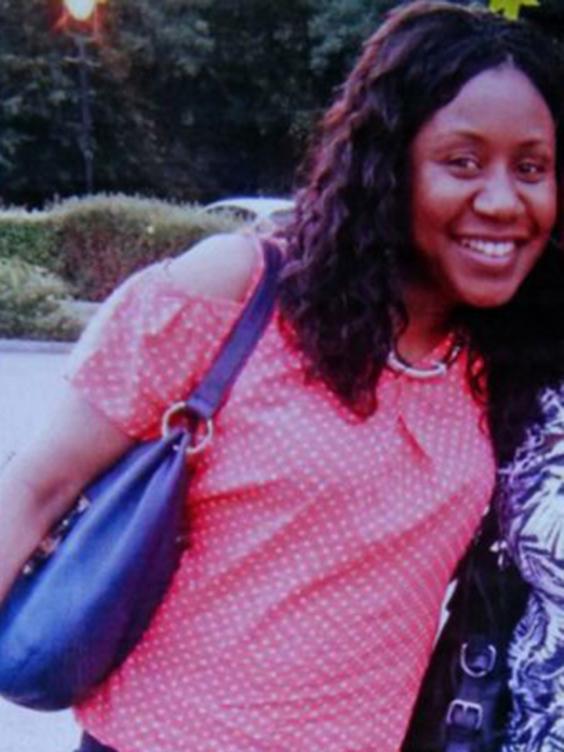 In mitigation, Bernard Richmond QC, defending, said: "It would be easy to demonise Mr Meanza and label him as Mr Angry. That would be too simplistic. 
"Whether Collette House was the appropriate place for a man with his difficulties is a question others will have to ask themselves. The reality was a woman who should not have had to deal with a man like Mr Meanza alone was in a position where she had to do just that."
Speaking outside court following the verdict, Ms Foote's brother, Michael, criticised the authorities who decided to house Meanza at the Collette House hostel. 
"It's quite clear lessons need to be learned", he said. "They knew what he was capable of and we also know from the evidence which was given he knew how to play the system. So maybe he should have been in a more secure environment, given the way he was put in Collette House."
A former manager with London Cyrenians Housing has claimed that more could and should have  been done to prevent Ms Foote's murder.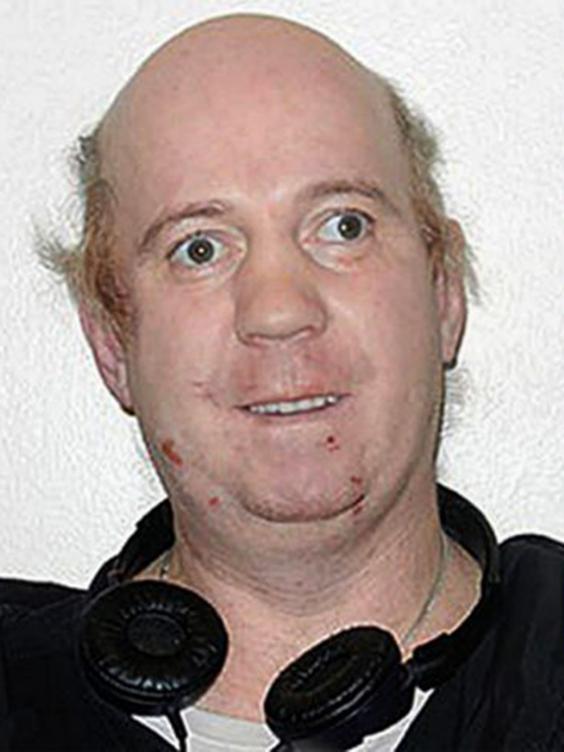 "Staff were saying to the management team for weeks before [the murder], that this man was extremely dangerous and psychotic, he was making threats to kill a member of staff," the former LCH employee wrote in an anonymous letter to The Independent on Sunday. 
"The staff, and in particular Ms Foote, have been completely let down by the management team. The warnings were there and no one listened to the staff."
The former LCH manager claimed the charity has done nothing to improve safety following Ms Foote's murder and that Collette House "has not changed any aspect of working practice" following her death.
The letter also makes a number of other accusations about LCH, saying that managers rarely visit staff on projects and that "severe staff shortages mean that staff are being put at risk". It also says, "... managers are unable to guarantee the safety of staff who express that they are in fear for their safety and are demoralised."
UK news in pictures
UK news in pictures
1/30 26 June 2016

A man dressed as Boris Johnson and Donald Trump prepare to take part in a tomato fight at the Glastonbury Festival 2016 at Worthy Farm

Getty Images

2/30 26 June 2016

People walk over Westminster Bridge wrapped in Union flags in central London. Britain's opposition Labour party plunged into turmoil and the prospect of Scottish independence drew closer, ahead of a showdown with EU leaders over the country's seismic vote to leave the bloc

AFP/Getty Images

3/30 25 June 2016

People pay tribute to the victims of the Orlando nightclub shooting as they take part in the annual Pride London Parade which highlights issues of the gay, lesbian and transgender community, in London

REUTERS

4/30 25 June 2016

Scotland's First Minister and Leader of the Scottish National Party (SNP), Nicola Sturgeon, addresses the media after holding an emergency Cabinet meeting at Bute House in Edinburgh, following the pro-Brexit result of the UK's EU referendum vote

AFP/Getty Images

5/30 24 June 2016

A man carries a EU flag, after Britain voted to leave the European Union, outside Downing Street in London

REUTERS

6/30 23 June 2016

AFP/Getty Images

7/30 22 June 2016

British Prime Minister David Cameron poses for a photograph after addressing pro-EU "Vote Remain" supporters at rally in Bristol, whilst campaigning to avoid a Brexit, ahead of the 23 June EU referendum

AFP/Getty Images

8/30 21 June 2016

Scottish Conservative leader Ruth Davidson (left) and Mayor of London Sadiq Khan speak during the EU debate at Wembley Arena in London

Getty Images

9/30 20 June 2016

A full moon rises behind Glastonbury Tor as people gather to celebrate the summer solstice in Somerse

Getty Images

10/30 19 June 2016

Hot air balloons took to the air as part of the annual Lord Mayor's Hot Air Balloon Regatta, a charity event in aid of the Lord Mayor's Fund, in London

Getty Images

11/30 19 June 2016

Liberal Democrats leader Tim Farron (C) poses with supporters after arriving in the Liberal Democrat Vote Remain campaign bus, campaigning to avoid a Brexit in the EU referendum, during a launch event in east London

AFP/Getty Images

12/30 18 June 2016

A man lights a flare among pro-refugee activists rallying outside the French Embassy in central London, during a protest after most of an aid convoy of vehicles organised by campaign groups heading to northern France were turned back at the French frontier at the port of Dover

AFP/Getty Images

13/30 17 June 2016

Prime Minister David Cameron and Labour Leader Jeremy Corbyn arrive to pay their respects at the scene where Jo Cox was shot in Birstall

Getty Images

14/30 16 June 2016

Floral tributes and candles are placed by a picture of slain Labour MP Jo Cox at a vigil in Parliament square in London. Cox died after a shock daylight street attack, throwing campaigning for the referendum on Britain's membership of the European Union into disarray just a week before the crucial vote

AFP

15/30 15 June 2016

Boats from the 'Fishing for Leave' campaign group join a flotilla along the Thames River in London. The flotilla organised by members of the Fishing for Leave group, who are campaigning to leave the European Union ahead of the referendum on the 23 of June, was countered by boats representing the 'In' campaign

Getty Images

16/30 14 June 2016

A general view of the Tate Modern's new Switch House in London. The Tate Modern art gallery has unveiled its new Switch House building designed by architects Herzog & de Meuron

Getty

17/30 13 June 2016

Labour Leader Jeremy Corbyn (C) and Deputy Labour Leader Tom Watson (R) attend a vigil for the victims of the Orlando nightclub shooting, outside the Admiral Duncan pub on Old Compton Street in Soho, London

Getty Images

18/30 12 June 2016

A pigeon flies ahead of Britain's Queen Elizabeth and Prince Philip, and Princes William, Harry and Kate Duchess of Cambridge behind as they wave to guests attending the Patron's Lunch on the Mall, an event to mark her 90th birthday, in London

REUTERS

19/30 11 June 2016

A Guardsman faints at Horseguards Parade for the annual Trooping the Colour ceremony in central London

REUTERS

20/30 10 June 2016

The national service of thanksgiving for the 90th birthday of Britain's Queen Elizabeth II at St Paul's Cathedral in London, which is also the Duke of Edinburgh's 95th birthday

Getty Images

21/30 9 June 2016

Princess Anne, Princess Royal attends the Founders Day Parade at The Royal Hospital Chelsea in London

Getty Images

22/30 8 June 2016

Two women walk barefoot through heavy rain in Westminster in London. The Met Office has issued flood alerts for parts of the south east of England as torrential rain hit parts of the country

Getty Images

23/30 7 June 2016

An Osprey catches two Rainbow Trout at Rothiemurchus in Kincraig, Scotland. Ospreys migrate each spring from Africa and nest in tall pine trees around the Aviemore area, the raptor was hunted to the point of extinction in the Victorian era, their migratory habits eventually brought them back to Scotland with the first successful breeding pair being recorded in 1954

Getty

24/30 6 June 2016

David Cameron speaks at a Remain in the EU campaign event at the Oval cricket ground in London

Getty Images

25/30 5 June 2016

Original participants take part in Japanese artist Koki Tanaka's recreation of the 1985 youth training scheme protest as part of the Liverpool Biennial. The 1985 protest saw 10,000 UK school children take to the street to protest against the Conservative government's controversial youth training Scheme

Getty Images

26/30 4 June 2016

Troops parade along The Mall after the Colonel's Review in London

Getty Images

27/30 3 June 2016

Large scale recreation of Dutch flower painting 'A Still Life of flowers in a Wan-Li Vase' by Ambrosius Bosschaert made out of real flowers is seen outside National Gallery in London

Rex

28/30 2 June 2016

Final preparations are made for the RHS Rose Show in London. The RHS London Rose Show runs from June 3-4 at RHS Lawrence Hall in Westminster

Getty Images

29/30 1 June 2016

Sheep are judged on the opening day of the Royal Bath and West Show in Shepton Mallet. The result of the EU referendum is likely to be closely watched by members of the farming community as the UKs membership of the European Union has long been a contentious issue for the farming industry

Getty Images

30/30 31 May 2016

German President Joachim Gauck (C), British Premier David Cameron (L) and Princess Anne, Princess Royal attend the 100th anniversary commemorations for the Battle of Jutland at the Lyness cemetery in Lyness, Scotland

Getty Images
The charity did not respond to questions.
Following the murder, WLMHT commissioned a "multi-agency serious untoward incident review" which it said was "chaired independently". The trust itself was the lead agency for the review.    
A spokesperson for the trust said that a summary of "lessons learned" had been circulated internally to relevant parties but that it would not be releasing details of the findings to the public.
Paul Gallagher's reporting on the West London trust has resulted in his nomination for Science and Health Journalist of the Year for 2015 at this week's Society of Editors Press Awards