Victims told staff on 10 separate occasions about the abuse meted out by Jimmy Savile during his decades at Stoke Mandeville Hospital, a report has found, but their calls for help – including one formal complaint – were ignored.
The disgraced entertainer attacked a total of 63 people during a 24-year campaign of abuse, an independent inquiry led by investigator Dr Androulla Johnstone has found.
Reports were also released today detailing Savile's abuse at other hospitals across the country. They found that:
• Victims at Stoke Mandeville were aged between eight and 40
• Included an 11-year-old girl recovering from a cancer operation and a 19-year-old paralysed in a wheelchair
• Savile's older brother Johnny found to have abused at least seven patients at a psychiatric hospital in south London
• DJ claimed to have had sex with corpses at Leeds mortuary – and one witness claims she was warned about his activities there as early as 1954 Evidence from Savile's victims at Stoke Mandeville suggested his behaviour was an "open secret" as early as 1973, after he started working at the Buckinghamshire hospital as a voluntary porter "with no checks, monitoring or supervision in place".
But on a key point for victims - whether or not senior management knew about the allegations against Savile - the report found complaints probably did not reach higher levels.
Liz Dux, a lawyer with the firm Slater and Gordon who is representing the majority of the victims, said: "It beggars belief that a report which has revealed Savile was widely known as a sex pest at Stoke Mandeville can find no evidence of management responsibility.
"Ten victims had reported their assaults to nursing staff on the ward include one complaint being made to management yet still his deviant and sickening behaviour continued.
"Savile's victims deserved more accountability from a hospital where they went to be looked after than they have received today."
Thirty-seven of his victims, who included hospital patients, visitors and staff, were interviewed for the report and told of behaviour ranging from groping to rape.
The report also said that Savile met the then-prime minister Margaret Thatcher to discuss the funding of the hospital's spinal injuries unit in February 1980.
She and Savile, who went on to receive a knighthood in 1990, later exchanged several letters about the unit.
Speaking at a press conference in London, Dr Johnstone issued a warning to all NHS services to "be alert to predatory sexual offenders like Savile who can be placed in a position of trust and authority".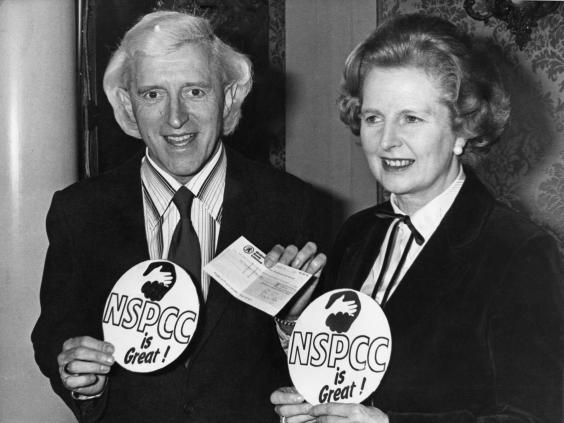 On the failure of staff members at Stoke Mandeville to take complaints further, the investigator said: "The individuals to whom these incidents were reported failed in their duty to protect.
"Consequentially, no intelligence about Savile's behaviour was gathered over the years and no action was taken.
She said Savile was "an opportunistic predator who on occasion could also show a high degree of premeditation" when it came to planning his attacks on victims.
"Whilst witnesses told us it was an open secret within the hospital that Savile was a lecher and general nuisance, none stated that they knew about his sexual abuse activities," she added.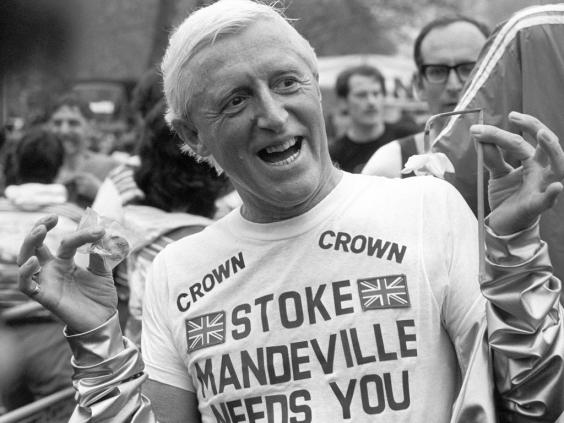 The report found that Savile's victims were often very ill, young, or both, and that his crimes ranged from groping people under their hospital gowns to rape.
One victim, who was 18 at the time, said Savile climed into her room through a window and molested her as she recovered from burns to her hands in 1973. She was heavily sedated at the time.
Another, a young woman suffering from skin cancer, was abused by Savile after he was left alone with her when she was naked from the waist down. Her father complained "to the registrar", the report said, but took the matter no further because of his daughter's ill health.
One claim regarding Savile that featured in the report for Leeds General Infirmary went back as far as 1954.
A former nurse who was then a trainee at the hospital was told by senior nursing staff to "be careful" and not enter the mortuary "if the pink-haired man is there". The woman said she was now "convinced that he was Savile", the report said, and that she "felt angry that there were people in a position of authority who she felt knew about Savile and was cross that nobody said or did anything about it".
The report from Springfield Hospital in Tooting held no records of visits from Jimmy Savile – but did carry details about claims of seven allegations against the DJ's older brother Johnny.
It said that Johnny Savile wore a tracksuit and acted like a minor celebrity in his own right. Complaints of sexual abuse, including rape, were brought against Savile until he was dismissed as a recreation officer in 1980.
The report found that, "on the balance of probabilities", Johnny Savile was like his brother a serial abuser and raped at least one of his victims. He died in 1998, but the allegations were only uncovered by officers for Operation Yewtree.
Reuse content