The founder of the Kids Company charity, Camila Batmanghelidjh, has denied allegations from former employees that sexual assaults of children using its services were mishandled.
A former worker at the charity told the BBC's Newsnight programme that staff had been told about allegations involving a client who sexually abused girls he met through the charity, off-site, but that these concerns were not passed on.
The programme said it had established that the authorities were never told about the claims.
Ms Batmanghelidjh has denied any wrongdoing.
The claims come as The Independent reveals that a multimillionaire Tory donor persuaded ministers to give a grant of £3 million to Kids Company against the advice of civil servants.
Kids Company, which offered emotional and practical support to vulnerable children in London, Liverpool and Bristol, was forced to close on Wednesday due to funding issues.
Last Thursday, Scotland Yard said it had launched an investigation into the charity over "a number of allegations of crime", between 2008 and 2012.
The Independent understands that the announcement of the police investigation led to several large donors withdrawing their support from the charity.
As a result, a rescue package for Kids Company – including the £3 million grant – was no longer enough to ensure its survival.
A former client of the charity has told the BBC that, when she was 16, she was sexually assaulted by a 24-year-old man who was also a client of the charity at the time. 
She said she tried to tell a teacher at the charity but was stopped before she could explain what had happened
She told the BBC that some of those using Kids Company's services were not children but men in their 20s. 
"Everyone was way older, they are all adult, not kids, they shouldn't be there.  I felt intimidated by these men," she said.
A third woman who was employed by the charity said she was sexually assaulted by a co-worker on a night out when he put his hand into her underwear. 
She said she reported the incident to the charity but it was not dealt with properly and the man continued to work at Kids Company.
The BBC's Newsnight investigations heard that men from the charity's Urban Academy in their 20s had forced young girls aged 16 to 18 to have sex with them.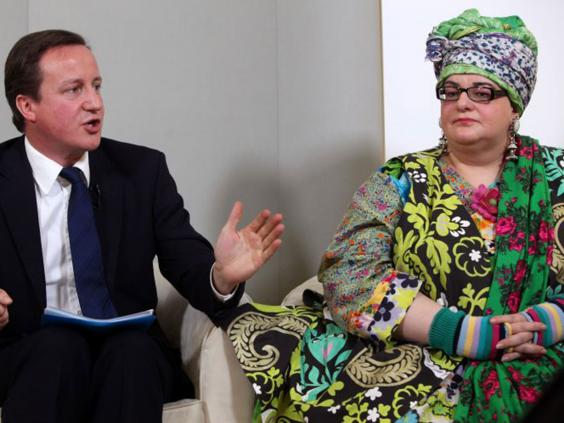 The programme said it had confirmed that the allegations were not known to the authorities.
Responding to the allegations, Ms Batmaanghelidjh told the BBC: "There isn't an allegation that will stand.
"In 19 years we haven't had a single child protection problem in the organisation. And whenever something is raised with us we immediately report it to the police."
She later added to Newsnight: "If such a thing had taken place on our premises it would have triggered all our safeguarding procedures.
"I have absolutely no awareness of it.
"And there is no awareness of this incident having taken place at Kids Company premises or brought to Kids Company's attention.
"We would have totally reported something like that."
Alan Yentob, the charity's chairman, added: "There is no evidence that we were informed about a sexual abuse case.  I think this amount of rumour and allegation and counter-allegation… is disgraceful," the BBC reports.
Reuse content