A disgraced psychologist at scandal-hit Kids Company has been banned from the profession for a year after taking Class A drugs with a 'vulnerable' client in club toilets.
Dr Helen Winter, previously branded 'deplorable', was struck off for 12 months by a Health and Care Professions Council disciplinary panel on 10 February.
The panel heard the psychologist took MDMA with a colleague while out at Hidden bar in Vauxhall, when they bumped into two 'vulnerable' clients.
Dr Winter proceeded to take more of the party drug in front of one while in the toilets, before offering them some, the tribunal heard.
The panel was told she later let them stay in her home, contrary to regulations.
She claimed this was because she was especially worried about one of them, and wanted to 'make sure she was ok.'
But it also emerged that she failed a spot-check drug test, with cocaine discovered in her system.
At an earlier hearing Dr Winter's behaviour was described as setting a 'deplorable example'. 
Panel chairman Penny Griffiths said: "The misconduct was extremely serious and there was a significant breach of trust, particularly given the vulnerability of the young people concerned.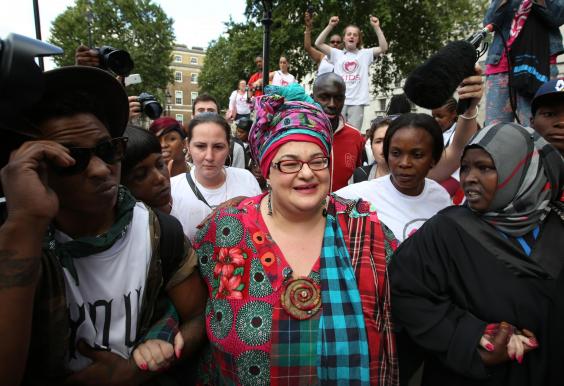 "The panel considers that the failings identified above were extremely serious, given the harm which is likely to have occurred to service users, in particular Client C who Dr Winter said had a lifelong serious health issue and was a highly vulnerable individual."
The suspension comes into force on March 9, and Dr Winter has until then to appeal it.
Dr Winter previously stated she was drug-free now and committed to continuing with her career.
Handing down the ban, Ms Griffiths said: "A suspension order, in this instance, provides an opportunity for Dr Winter to address the deficiencies identified, and to provide further evidence of reflection.
"To impose the more restrictive sanction of striking off from the Register would be unnecessarily punitive and disproportionate at this stage."
Speaking last month, Dr Winter said: "I just want to be able to get on and be the clinical psychologist I was on the path to being before life got in the way."
It is the latest scandal to rock the now obsolete Kids Company, which was forced into compulsory liquidation last year.
The charity was embroiled in financial difficulties amid claims its misspent public funds, following a £3 million grant handed out by the government shortly before it closed down. 
Its founder, Camila Batmanghelidjh has been mired in allegations of mismanagement and misconduct. 
Ms Batmanghelidjh, who set up the company in 1996, called the claims "malicious and untrue".