Five people aged between 19 and 49 were arrested by Leicestershire Police today, in connection with a fatal house fire.
Meanwhile, the surgeon whose wife and three children were killed in the blaze paid tribute to a "beautiful" family, and said that he hoped justice would prevail in the investigation into their deaths.
Dr Muhammad Taufiq al-Sattar was speaking at Leicester's Jame' mosque, as detectives continued their examination of the charred family home in the Wood Hill area, where the fire broke out in the early hours of Friday morning.
Dr Sattar, 52, said: "I deeply miss my beautiful wife and three beautiful children. What has happened has happened, and nothing can be reversed, but I hope justice prevails and in future, this should not happen to any family in the UK." He praised the police and local people for their support, and thanked them for understanding "the pain I am going through at present".
The consultant neurosurgeon, who works at a Dublin hospital during the week, returned home on Friday to discover that his 47-year-old wife Shehnila Taufiq, two sons Bilal, 17, and Jamal, 15, and daughter Zainab, 19, had died in the blaze.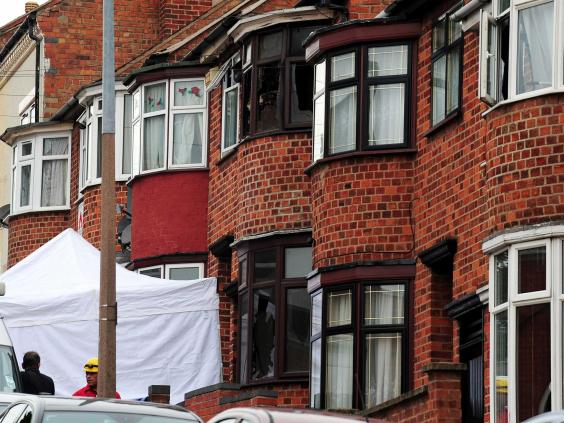 Initial reports suggested that the fire was linked to the murder of a 20-year-old man in neighbouring Kent Street, one day previously. That victim, named locally as Antoin Akpom, was found stabbed in the street, hours before the fire. He was taken to Leicester Royal Infirmary where he later died.
Two women, both 19, were arrested on Friday in Warwickshire in relation to the stabbing, and a 19-year-old man was arrested in London.
Police said that there was no formal connection between the stabbing and the fire. Leicestershire's Assistant Chief Constable Roger Bannister called the investigation a "dynamic and fast moving inquiry", but said he was "absolutely confident" that there is no evidence to suggest that any of the family killed in the fire was involved in the incident in Kent Street.
He added: "We know there are local people who know more about both incidents and the people responsible, and we would appeal to their consciences. Two families have been devastated by events of the past 48 hours."
Reuse content