A woman has been sentenced to 14-weeks in prison for pretending to be disabled while shoplifting, in scenes compared to the comedy sketch show Little Britain. 
Leoni Clare was filmed on CCTV entering a branch of Marks and Spencer in Finham, Coventry in a wheelchair.
Footage showed her and a man, who was pushing the wheelchair, browsing the shelves before the 28-year-old got out of her wheelchair unaided and placed a number of items in her rucksack.
She was also seen concealing items in her coat in scenes reminiscent of Little Britain characters Lou and Andy, who would climb out of his wheelchair when no-one was looking.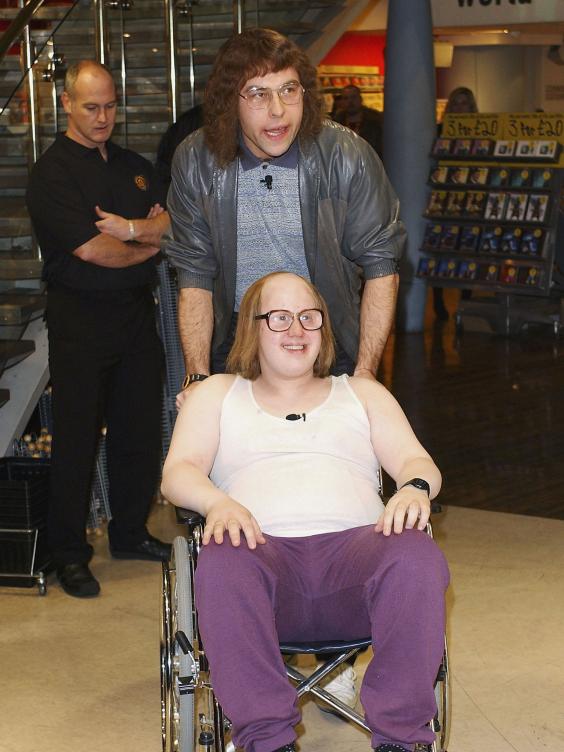 West Midlands Police identified unemployed Clare, of Holbrooks in Coventry, after releasing the footage of the incident last month on social media.
Clare pleaded guilty to theft counts in relation to the M&S incident and another at a pharmacy at Coventry Magistrates' Court.
The force is now appealing for information about her alleged accomplice, who remains at large.
Investigating officer PC Michael Harkin said: "Clare is a prolific shoplifter and this offence was particularly distasteful.
"I hope the custodial sentence will give her time to contemplate the seriousness of what she has done."
Anyone who can identify the man in the CCTV footage should call police on 101 or Crimestoppers anonymously on 0800 555 111.
Additional reporting by PA
Reuse content