A London taxi driver convicted of killing a US soldier in an Iraqi roadside bombing has been sentenced to life with a minimum 38 years in prison.
Anis Abid Sardar, 38, built improvised explosive devices (IEDs) as part of a "deadly" campaign to kill Americans fighting in the Middle Eastern country in 2007.
Sardar, from Wembley, was convicted at London's Woolwich Crown Court of murder and conspiracy to commit murder on Thursday. The black cab-driver's conviction was hailed as a "landmark prosecution" by Sue Hemming, the head of special crime and counter-terrorism at the Crown Prosecution Service.
She said Sardar was a "highly dangerous man" who produced bombs so large that they also caused significant damage to US military vehicles.
One of the deadly devices caused the death of 34-year-old Sergeant First Class Randy Johnson, of 2nd Stryker Cavalry Regiment, when it hit his armoured vehicle on a road in the west of Baghdad in September 2007.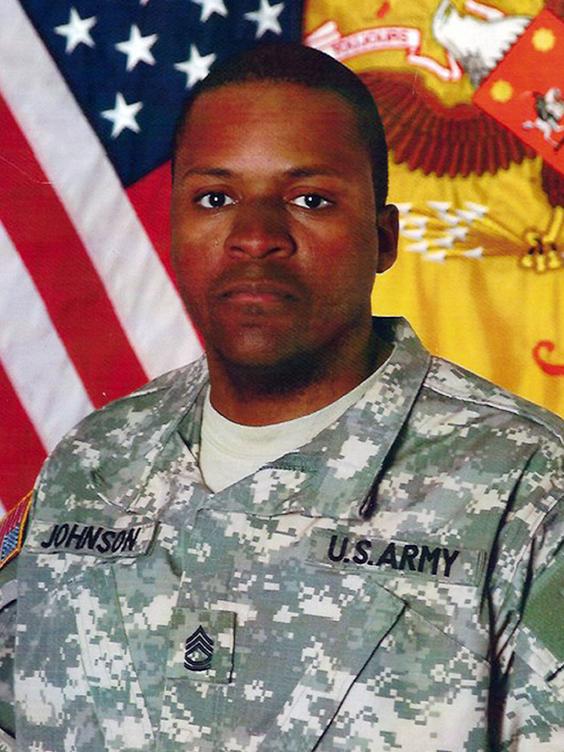 One man was also left with serious shrapnel wounds and three others suffered concussion caused by the blast.
Sardar was stopped at Heathrow and his fingerprints were taken after he travelled to the UK from Syria two months later.
He was arrested seven years later when the FBI's Terrorist Explosive Device Analytical Centre (Tedac) discovered his fingerprints on some of the bombs.
His fingerprints were not found on the device that killed Johnson, according to The Guardian.
Sardar initially denied being "directly or indirectly" involved in bombmaking, but on the second day of his trial he admitted that fingerprints found on two of four devices linked to the case were his.
Denying all the charges against him, he told the jury that he became involved in the Iraqi insurgency to protect his Sunni Muslims from Shia militias.
He claimed American soldiers had not been his targets, blaming instead "the likes of Dick Cheney, George Bush and Tony Blair" for the deaths of US personnel.
Ms Hemming added: "Although Anis Sardar's fingerprints were found only on two of the bombs, it is beyond doubt that he was part of a joint enterprise to make four such devices, and potentially many others, given their similarity and location.
"He knew precisely what he was doing and was working with murderous intent against coalition forces."
Additional reporting by PA
Reuse content