A man has been found guilty of raping a 70-year-old woman and beating her so badly she almost died.
Robert Richards, 22, broke into his victim's home in Chessington, south-west London, and attacked her early in the morning of 23 October last year.
The court heard Richards had once changed a light bulb for the woman and scaled the front of her house to get in through her bedroom window.
When she woke up, he put his hand across the woman's mouth and threatened to kill her if she screamed, the court heard.
He then raped and beat her so severely she suffered a broken hip, vertebrae, jaw and 10 broken ribs.
The pensioner was left with a bleed on the brain, broken cheekbone and extensive bruising. While being treated in hospital, she went into cardiac arrest.
Richards was convicted of rape, attempted rape and attempted murder at Kingston Crown Court on Friday.
He denied the attack, claiming he was at a nearby shop buying tea bags at the time and told officers to check CCTV.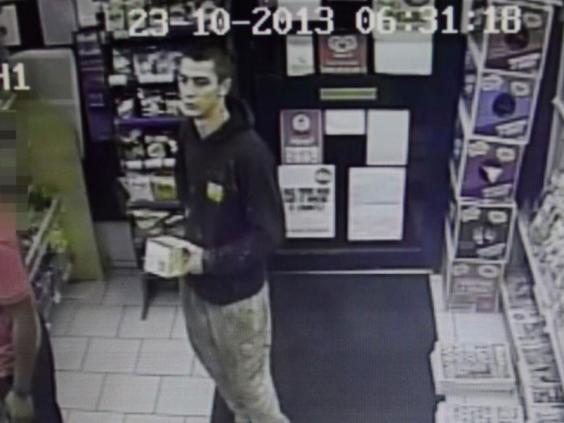 Pictures proved he was there but officers believe he went into the store immediately after the rape to create an alibi.
When he left the house out the back door, his victim alerted her neighbours by banging on the wall and police quickly identified Richards as a suspect.
He was arrested later in the day in Chessington and was found to be wearing two pairs of tracksuit bottoms.
Forensic analysis found blood covering the inner pair belonged to the victim and his DNA was under her fingernails.
Richards claimed he had found the bloodied tracksuit bottoms on the street and put them on because he was cold.
He will be sentenced at Kingston Crown Court on 4 August.
Detective Inspector Nicky Arrowsmith, from the Metropolitan Police's sexual offences unit, paid tribute to the victim's "spirit and courage" giving evidence.
She added: "Thankfully this type of violent offence is rare and I hope that the swift identification, arrest and charge of Richards will give other victims of sexual offences the confidence to come forward in the belief that they will be treated with the utmost sensitivity by specially trained detectives who are committed to supporting victims and bringing perpetrators to justice."
Reuse content