A 38-year-old man has been found impaled on railings near a church in Kensington, west London.
A passer-by discovered his body shortly after 6.30 this morning, police said, in Kensington Church Walk.
The narrow passageway runs from the upmarket High Street through gardens to St Mary Abbots church.
The gardens, which are surrounded by spiked metal railings, are shut off at night and do not reopen until 7.30am.
A spokesperson for the Metropolitan Police said the death was being treated as "unexplained".
"The body of the man, who has yet to be formally identified, was impaled on railings," he added. "The man was pronounced dead and the body was removed from the scene at around midday.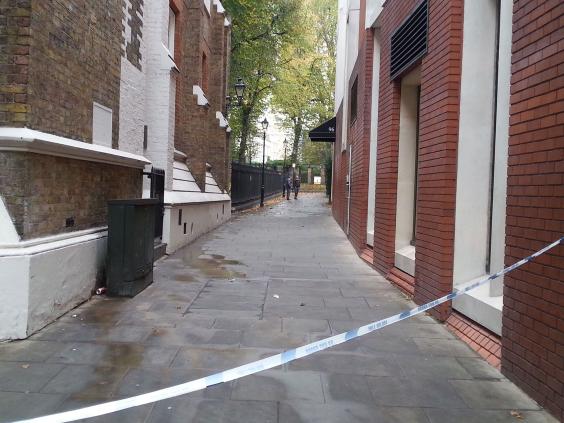 "Detectives from Kensington and Chelsea CID are investigating.
"There is nothing at this very early stage to indicate that the death is suspicious. Officers are at the scene and their enquires continue."
Officers believe they know the man's identity but will not release it until formal identification has been completed and his family has been informed.
The gardens are known to be used by homeless people at night, who climb the railings to get to benches on the other side.
The London Ambulance Service sent three crews of paramedics to the incident.
"Unfortunately a man was dead at the scene," a spokesperson said.
Reuse content