A man has been jailed for selling fake devices he claimed could detect bombs, drugs and even find missing children including Madeline McCann.
Sam Tree, of Dunstable in Bedfordshire, made the "detectors" in his garden shed with his wife, Joan Tree, and sold them on for as much as $2,000 (£1,171) each.
The Thai Government was among those duped by the scam, reportedly buying hundreds of the "Alpha 6" detectors to find bombs and drugs before tests exposed the fraud.
Mr Tree, 68, was jailed for three-and-a-half years at London's Kingston Crown Court on Wednesday for making an article for use in a fraud and his 62-year-old wife was given a suspended two-year prison sentence and 300 hours of community work for the same offence.
Their criminal network made an estimated £80 million from the scam over five years between 2007 and 2012, as the couple sold the devices to an agent who marketed them to foreign governments.
The couple manufactured up to 1,500 wand-like Alpha 6 detectors from little more than plastic boxes with antenna attached, selling them through their company called Keygrove.
Mr Tree had claimed it was possible to find people by putting a photo in the box, saying he had used the method to look for Madeleine and two other children who vanished in Norfolk.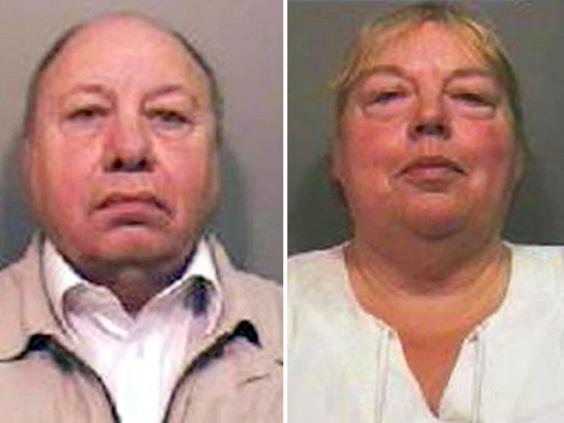 One of the handles was found to have a photograph of Madeleine inside, which had been cut into pieces.
Sarah Whitehouse, a barrister for the prosecution, told the Old Bailey at an earlier hearing: "They claimed that this Alpha 6 was capable of detecting the presence of drugs and explosives and other substances and objects.
"They even claimed on one occasion that it is capable of finding particular people, most notably Madeleine McCann.
"Despite the fact that these plastic boxes plainly could not work, people did, astonishingly, buy them."
The couple claimed the Alpha 6 could detect substances as small as 15 billionths of a gram at a range of up to 500 metres and was powered by nothing more than static electricity from the user's body.
The device has its own Wikipedia page and some websites still claim to be offering it for sale.
One, calling it the "Alpha Detection & Locator System", claims it is a "totally new concept…of locating substances like drugs, explosives, weapons and contraband".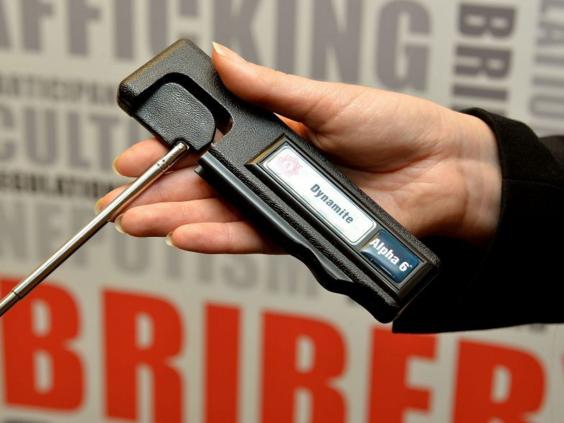 Saying the instrument worked by detecting "magnetic molecular resonance", it said "engineers" had developed a new way to read the "molecular signatures" of any item "straight through walls, concrete, all types of metals and even within liquids".
The description continues to tell buyers the Alpha 6 can replace normal weapons and explosive detectors for international flights, trains and ferries, adding: "Suicide bombers can be instantly spotted and apprehended, covered over with explosive blankets or disarmed before they can commit their terrorist acts."
Ms Whitehouse said: "The impression given is one of sophistication and effectiveness based upon scientific principles.
"The reality was that Samuel and Joan Tree were assembling the devices in the garden of their semi-detached house in Dunstable with plastic boxes made in China and glue and bits of paper."
They were both found guilty at the Old Bailey last week of making an article for use in a fraud between January 2007 and July 2012.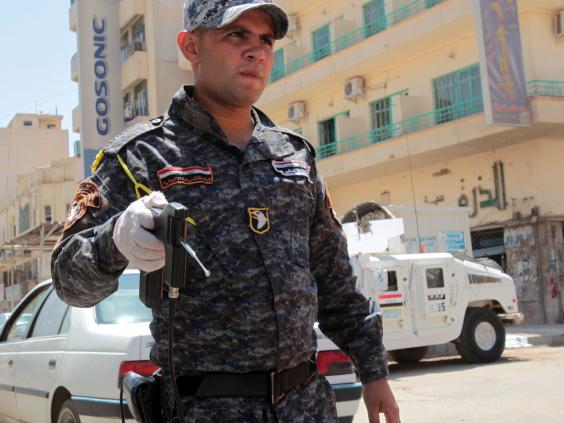 Three other British con artists were convicted of making fake detectors as a result of a lengthy investigation connected to the Trees.
Detective Constable Joanne Law, who led the investigation for the City of London Police's Overseas Ant-Corruption Unit, said the couple "put lives at risk" in their money-making scheme.
"The reality is the devices the husband and wife team created which were later sold around the world to police and security services were absolutely useless and put both the users and the people they were bought to help and protect in grave danger," she added.
Additional reporting by PA
Reuse content