Footage of a man's dying breaths have been broadcast on television as his family appeal for justice 13 years after he was shot outside a London bar.
Marvin Couson died in August last year as a result of the shooting, having been left unable to communicate and with severe brain damage for more than a decade.
His sister, Margaret Couson, told the BBC's Crimewatch programme she took the video when she noticed a change in his condition at the Royal Hospital for Neuro-Disability. 
Warning: The following footage is extremely distressing
"At the time I didn't know what was happening, I just saw something I hadn't seen before with him struggling to take breaths so I started to film," she said.
"I feel people need to see that this man, this completely innocent man, suffered in this way until his death because someone took a gun and shot him."
Mr Couson passed away minutes later, just months from his 40th birthday, and police started a murder investigation.
A post-mortem examination gave cause of death as brain injury suffered as a direct result of the gunshot wound Mr Couson suffered to his chest on 12 May 2002.
The father-of-two, who was then 26 and worked fitting security systems for retailers, had been clubbing at the Lime Bar in Shoreditch, which is now the Queen of Hoxton. 
Shortly after 3am, they were among more than 300 people who fled the building after shots were fired inside, injuring no one.
"He died because YOU pulled the trigger" Sister's impassioned plea to find brother's killer #Crimewatch 9pm @BBCOnehttps://t.co/vfLx1EtUiB

— Crimewatch (@BBCCrimewatch) February 8, 2016
As they stood on the pavement, Mr Couson's first friend noticed a T-reg red or burgundy Ford Fiesta, thought to contain at least two black men, driving fast along Curtain Road. 
The vehicle struck him and he grappled with the front seat passenger, the Metropolitan Police said.
A gun was then fired and the friend walked back towards the bar to see Mr Couson lying shot on the ground. It was unclear if the shot came from the Fiesta.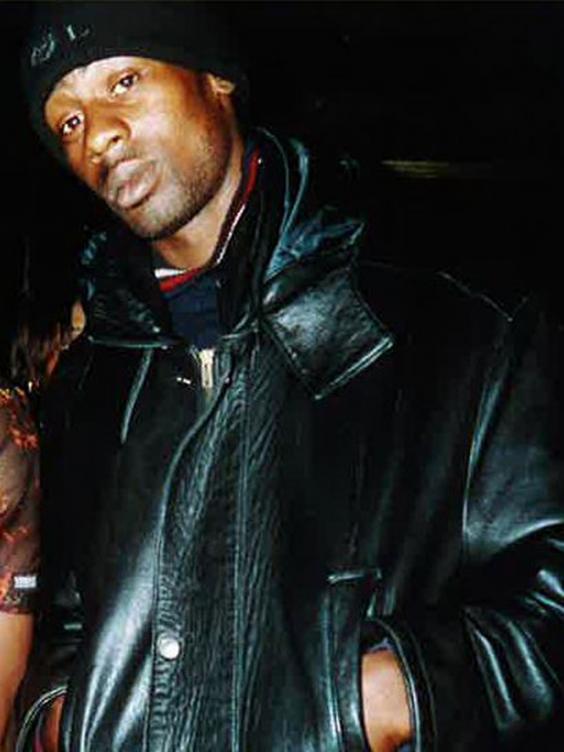 His family were told the bullet punctured his heart and ricocheted off his ribs, causing lengthy oxygen deprivation that led to severe brain damage.
Relatives interviewed on Crimewatch described how he would sometimes still be able to smile but often appeared to be in "agony", while medical staff said Mr Couson could not communicate or understand anything said to him.
Scotland Yard's specialist gun crime squad took launched several witness appeals for the hundreds of people who may have witnessed the crime to come forward and hope that the passing of time will now allow those with fears or "different loyalties" to do so.
One man was arrested during the course of the investigation, on 23 May 2002, but subsequently released with no further action.
UK news in pictures
UK news in pictures
1/30 25 May 2016

Steel workers wave banners as they take part in a protest march through central London. Britain's business minister Sajid Javid met Tata Steel bosses in Mumbai ahead of a crunch board meeting expected to discuss potential buyers for its loss-making UK assets. Tata Steel, Britain's biggest steel employer, announced in March that it planned to sell its Port Talbot plant in Wales and other assets, putting 15,000 jobs at risk

Getty Images

2/30 24 May 2016

Members of the public enjoy the gardens at the 2016 Chelsea Flower Show at Royal Hospital Chelsea in London

Getty Images

3/30 23 May 2016

Chelsea Pensioners walk through the 5000 Poppies Garden at the Chelsea Flower Show in London, the garden, created by Australians Lynn Berry and Margaret Knight is a tribute to their fathers who both fought in WWII

Getty Images

4/30 23 May 2016

4-18 NOW and Brighton Festival light up Brighton Pavilion for Dr Blighty, which commemorates the Indian soldiers who fought for the allies in the First World War

Getty Images

5/30 22 May 2016

Spectators watch as Conductor Valery Gergiev leads the London Symphony Orchestra during The 5th edition of BMW LSO Open Air Classics performed in Trafalgar Square in London

Getty Images

6/30 21 May 2016

A flare goes off during the Scottish Cup Final between Rangers and Hibernian at Hampden Park in Glasgow

Getty Images

7/30 20 May 2016

Leader of the United Kingdom Independence Party (UKIP) Nigel Farage waves from a campaign bus in Westminster in London. The party unveiled a tour bus as part of their campaign to leave the European Union ahead of the EU referendum

Getty

8/30 19 May 2016

Cadbury has unveiled the UK's first ever Monster Truck taxi. The vehicle takes to the streets of London and will then set off on a journey across the country, making a stop in Manchester, Birmingham and Liverpool where it will give chocolate fans the chance to enjoy an exhilarating experience inside the cab, as well as sample some delicious new product

9/30 19 May 2016

Greenpeace activists hang banners on the front of the British Museum in London. The protest was aimed at BP's sponsorship of one of the Museum's new exhibits 'Sunken Cities'

Getty Images

10/30 18 May 2016

Britain's Queen Elizabeth II reads the Queen's Speech during the State Opening of Parliament in the House of Lords in London

AP

11/30 17 May 2016

Nadiya Hussain poses with a Great Fire of London inspired bake at The London Dungeon, which marks the 350th anniversary of the Great Fire of London

Getty Images

12/30 16 May 2016

A huge six-metre statue of Monkey has sailed down the Thames, enjoying a fresh tasting cup of PG tips Green Tea. The two-storey topiary was crafted from 110,486 fabricated green tea leaves

PA

13/30 15 May 2016

Camilla, Duchess of Cornwall, Prince Philip, Duke of Edinburgh and Catherine, Duchess of Cambridge along with Queen Elizabeth II during the final night of the Queen's 90th birthday celebrations in Windsor

Getty Images

14/30 14 May 2016

Participants gather in Clerkenwell ahead of the annual Tweed Run in London. The Tweed Run sees cyclists in vintage and period dress ride through the city

Getty Images

15/30 13 May 2016

Managing Director of the International Monetary Fund Christine Lagarde meets with Britain's Chancellor George Osborne at the Treasury, prior to a press conference in London. The IMF Director warned of the risks to the UK economy should British voters chose to quit the EU in the forthcoming referendum during the conclusion of their Article IV mission to the United Kingdom

Getty Images

16/30 12 May 2016

Protesters throw fake money as they take part in a demonstration against tax havens in London. The protest, organised by Oxfam, ActionAid and Christian Aid, turned part of Trafalgar Square into a 'tropical tax haven' to highlight tax dodging as an international corruption summit hosted by David Cameron was held in nearby Lancaster House

Getty Images

17/30 11 May 2016

Patricia Scotland (R), secretary-general of the Commonwealth walks with Nigerian President Muhammadu Buhari (C) on their way to address delegates at a conference to tackle corruption at the Commonwealth Secretariat in London

Getty Images

18/30 10 May 2016

Jeremy Corbyn speaks beside shadow Minister for Young People and Voter Registration, Gloria De Piero (2nd L) and deputy leader of the Labour Party, Tom Watson (L), in front of the 'Labour In For Britain' campaign bus at a launch in central London

Getty Images

19/30 9 May 2016

British Prime Minister David Cameron delivers a speech on the European Union (EU), at the British Museum in London. Prime Minister David Cameron warned that if Britain left the European Union it would put peace and stability on the continent at risk

Getty Images

20/30 8 May 2016

Mary Berry and Nadiya Hussain attend the House Of Fraser British Academy Television Awards 2016 at the Royal Festival Hall in London

Getty Images

21/30 7 May 2016

Britain's incoming London Mayor Sadiq Khan attends his swearing-in ceremony at Southwark Cathedral. London's new mayor Sadiq Khan thanked voters for choosing 'unity over division' as he was elected Saturday, becoming the first Muslim leader of a major Western capital

Getty Images

22/30 6 May 2016

Scotland's First Minister and SNP leader Nicola Sturgeon addresses the media outside Bute House, the official residence of the Scottish First Minister, in Edinburgh. Scottish nationalists won a third term in power but lost their outright majority in one of a series of local and regional elections seen as a key test for Labour leader Jeremy Corbyn

Getty Images

23/30 5 May 2016

Labour Party Mayoral candidate Sadiq Khan and his wife Saadiya pose outside The Richardson Hall St Alban's Church Centre in Streatham after casting their votes in London's Mayoral and Assembly elections

Getty Images

24/30 4 May 2016

An elderly couple relax in the afternoon sunshine in Green Park, central London

Getty Images

25/30 3 May 2016

A London Air Ambulance takes off from Parliament Square in London. The Air Ambulance is thought have been for a man who jumped off Westminster Bridge

Getty Images

26/30 2 May 2016

Leicester City fans celebrate their team becoming the English Premier League champions in central Leicester, after Chelsea held Tottenham Hotspur to a 2-2 draw. Leicester City completed their fairytale quest for the Premier League title after Eden Hazard's stunning late goal earned Chelsea a 2-2 draw with second-place Tottenham Hotspu

EPA

27/30 1 May 2016

Demonstrators from the Democratic Party of Alahwaz protest in Trafalgar Square during a May Day rally in London

Getty Images

28/30 30 April 2016

Sir David Attenborough and David Mooney attend the launch of the London Wildlife Trust's new Flagship nature reserve Woodberry Wetlands in London

Getty Images

29/30 29 April 2016

Sir Peter Soulsby, Mayor of Leicester hangs a 10ft Leicester City FC scarf around the Liberty Statue during a Leicester Backing the Blues Campaign in support of Leicester City

Getty Images

30/30 28 April 2016

SNP leader Nicola Sturgeon is given a kiss by five-year-old Holly in South Queensferry. Sturgeon has launched her party's final week of campaigning setting off on a seven day push for votes around Scotland

Getty Images
Emily Couson, the victim's mother, said she wanted the people responsible caught, adding: "I want to see them and speak to them and ask why. I want justice."
Police have announced a £40,000 reward to catch his killers.
Detective Chief Inspector Noel McHugh said: "Marvin's shooting happened many years ago but you would remember if you were there that night and were one of those who fled in panic as shots were fired inside the bar.
"We need to speak to everyone who was there that night. I remain concerned some people may have a misguided sense of loyalty and are possibly protecting those who carried out this attack.
"Marvin should have celebrated his 40th birthday in November. Instead he spent 13 years in a hospital bed unable to do anything for himself before tragically succumbing to his injuries."
Anyone with information is asked to contact the incident room on 020 8785 8099 or Crimestoppers anonymously on 0800 555 111.