Max Clifford used his Bond Street office like a "sexual fiefdom" during a 20-year period when he indecently assaulted girls as young as 12 a court has heard.
The celebrity publicist who has spent half a century keeping the sexual exploits of the rich and famous out of the public eye was himself thrust into the spotlight on the opening day of a trial in which he stands accused of molesting seven teenagers between 1966 and 1984.
None of the women who have come forward know each other yet several described repeated references by Mr Clifford about his "tiny penis" during the alleged assaults. The PR guru overawed the teenagers as he name-dropped music and movie stars to "manipulate, bully and lie" his way to sexual gratification. He got away with it for so long that he thought he was "untouchable", treating the young women with contempt the court heard.
Rosina Cottage QC, prosecuting, said: "The defendant used his contacts with famous people to bully and manipulate these young women into sexual acts with him. He breached the trust of parents he had encouraged to trust him and young women working for him or seeking jobs in the world in which he worked."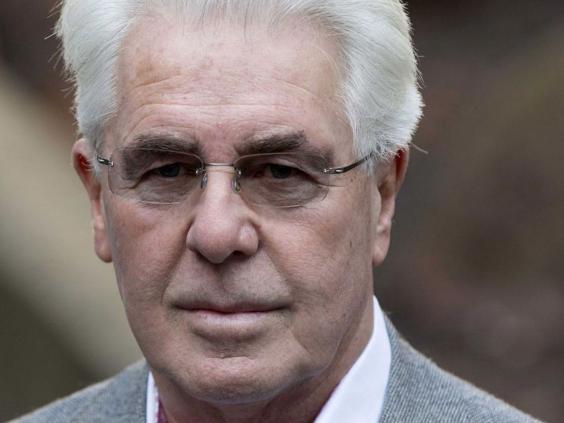 Mr Clifford, 70, was described as "the man who pulls the strings" in the showbusiness world.
Ms Cottage said: "He knows how to manipulate, lie and get what he wants. He is a man who likes to play games with people and you will hear evidence of the games he played with these girls and young women. As the years went by and he got away with his behaviour he must have thought he was untouchable and had no doubt that no one would complain.
"He toyed with their inexperience and treated them with contempt – he continues to do so by denying their allegations."
The court heard that "everything changed" following the 2012 investigation into Jimmy Savile and subsequent police investigation into allegations of historical sex abuse. Mr Clifford's alleged victims began coming forward and the publicist was arrested in December 2012 as part of Scotland Yard's Operation Yewtree.
Mr Clifford initially sat impassively in the glass walked dock in court two as details of his alleged assaults spanning from 1966 to 1984 were read out, listening to proceedings with the aid of a hearing loop.
Earlier he shared a brief smile with a press he has dealt with for half a century as he waited at the back of the court to be called forward. Wearing a grey jacket and black trousers with an open necked white shirt, he appeared relaxed.
Once inside the dock he even shared a smile and some words with the solitary security guard behind him who explained an early delay in proceedings. However, as the prosecution opening gathered pace Mr Clifford began shaking his head at the increasingly lurid allegations made against him. The smile disappeared, replaced with an impassive stare.
The court heard that Mr Clifford exposed himself to a 19-year-old model he had invited to his office to discuss a film audition, and said: "Look at my penis. Isn't it tiny? What can I do with this?" On another occasion in his office he repeatedly told a different teenager: "Is this the smallest one you've ever seen?" while he forced her to carry out a sex act on him.
One teenager Mr Clifford was considering making his secretary was told if she gave him oral sex she could meet David Bowie. She did neither.
The jury of six men and six women at Southwark Crown Court heard that his first alleged victim was 14 in 1966. The schoolgirl and publicist often went to the Wimpy burger restaurant in Morden, south west London, where he lived. On one occasion Mr Clifford, then in his 20s, offered her a lift home.
She reluctantly agreed but instead he took the teenager to a sports field and stopped the car, opened a portfolio of celebrity photos he had with him and said she could meet them if she did what he wanted. Mr Clifford then threw himself on the girl after lowering her seat but she managed to fend him off and escape, running away terrified the jury was told.
Ms Cottage said: "This, as we will see repeated one way or another over the next 20 years, is what he would say to get what he wanted sexually."
Another "starstruck" teenager was enticed to Mr Clifford's office after he met her while she was on holiday with her parents in Torremolinos and said he could help her become a model. Mr Clifford began name-dropping his contacts and also boasted to the girl of playing squash with the entertainer Tommy Steele.
The publicist met the girl on a number of occasions and allegedly assaulted her at Fulham football club's training ground. On another occasion he sexually assaulted her in a car before dropping the girl off at home and telling her parents he had been "furthering her career".
Mr Clifford pretended that he had told Julie Christie about their relationship and that the actress had told him "to take [the girl's] virginity, then she would be loyal to him forever". After assaulting her on several more occasions the 15-year-old had suicidal thoughts but never saw the publicist again, the court heard.
The woman eventually sent an anonymous letter to Clifford, extracts of which were read out in court. She said: "You abused me, you hurt me, you upset me and you are a vile, horrible man. It has taken me 35 years to write this letter so hopefully it will reach you. You took pleasure in degrading me. How many others like me are there out there?"
The court heard that police found a copy of the letter on Mr Clifford's bedside table in Hersham, Surrey, after his arrest in December 2012. Another copy was found in his "other home" in the Cotswolds.
Several of the alleged victims claimed they had taken calls from what they thought was Mr Clifford pretending to be Hollywood celebrities, including actor Charles Bronson, Dynasty director Aaron Spelling and James Bond producer Albert "Cubby" Broccoli.
The court also heard how the publicist forced a 12-year-old girl to carry out a sex act on him while the pair were in a Jacuzzi while on holiday in Spain. Although one of the most serious allegations against him, it is not on the indictment list as it allegedly happened in 1983 before the law regarding abuse said to have been carried out overseas was changed. Ms Cottage said the alleged victim's evidence would be heard to support the prosecution's case.  
The court heard that in 1975 Mr Clifford pounced on an 18-year-old woman who was working in the same Bond Street office block as the publicist but she managed to "wriggle away". When taking the post to his office on another day she said she walked in on Mr Clifford receiving oral sex from his secretary. "These offices served as the defendant's own playground," Ms Cottage said.
Mr Clifford from Hersham, Surrey, faces 11 counts of indecent assault relating to seven alleged victims aged from 14 to 19. He denies all the charges against him. Ms Cottage said Mr Clifford claimed to have had sexual encounters with "many women", but only ever consensually.
She said: "It may be suggested that these women wish to become famous. Are they after money? What money? They are all mature women aged in their 40s and 60s with children and lives to lead. They have complained in order to tell the truth so that the defendant who behaved dishonestly and disgracefully may be prosecuted for the offences he has committed."
The trial continues on Monday.
Reuse content