The Ministry of Defence (MoD) has been accused of dragging its feet over the implementation of a report into the training of hundreds of Libyan soldiers, two of whom went on to carry out a horrific sex attack in the centre of Cambridge.
Two Libyan cadets, who were part of a group of 300 Libyan recruits being trained by the British Army in rural Cambridgeshire, were sentenced to 12 years in jail on Friday after a court heard they acted "like hunting dogs" as they raped a man in the centre of Cambridge last October.
Residents of the village of Bassingbourn near to the training camp and an influential backbench MP have now accused the MoD of being "completely intransigent" over the case and failing to swiftly carry out a promise to overhaul the way foreign soldiers are vetted and supervised while in the UK.
In January, Defence Secretary Michael Fallon said the Government completely accepted a damming report commissioned by the Prime Minister into the scandal. However five months later critics say action to implement its recommendations, including a call for future foreign troops to be subject to the same regulations as British troops, has been slow.
Mr Fallon has been urged to make a public apology to the victim of Moktar Ali Saad Mahmoud, 33, and Ibrahim Abugtila, 23, who were training at Bassingbourn under an agreement by the British government to help Libya after the 2011 collapse of Muammar Gaddifi's regime.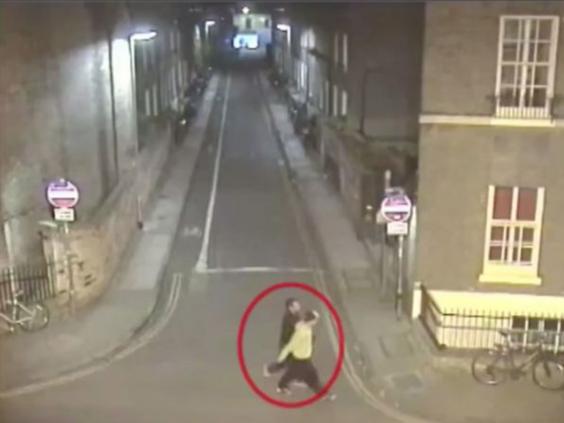 John Woodcock MP, a former member of the influential Defence Select Committee, told The Independent on Sunday: "It is good that the perpetrators of these despicable crimes have been brought to justice but the Prime Minister must not sit on the report he ordered into what went wrong and how to make sure it never happens again. It is in Britain's interest that our military experts build up the defence capacity of unstable countries but people simply will tolerate that support being abused in this horrific way."
Labour MP Madeline Moon, another former member of the committee, said: "The MoD as always is hiding behind a cloak of secrecy to hide their failure to protect the people of Cambridgeshire from Libyan militia with a known high risk of sexual assault and rape. There should be an independent judge led inquiry into the decision to bring the Libyans to the UK and steps taken to contain an out of control force."
Peter Robinson, chairman of the Bassingbourn parish council, said villagers felt let down by the MoD. He told The IoS: "We would welcome an apology because the MoD has lied from the outset and have continued to be completely intransigent since the Libyans left."
An MoD spokesperson said: "We accept that communication with the local authorities and community was not good enough and we are now implementing the report's recommendations."
Reuse content