Disgraced senior officials at Britain's most scandal-hit police force were provided with a series of lavish junkets by companies linked to a private sector executive involved in outsourcing deals worth hundreds of thousands of pounds.
Three firms with ties to managing consultant Rob Beattie supplied hospitality to Cleveland Police, including international rugby tickets and football executive boxes, according to newly released police documents. The season-long football boxes cost Mr Beattie's companies tens of thousands of pounds.
Having helped to secure a lucrative £870,000-a-year private sector deal for one firm to run custody operations at Cleveland, he left to become a consultant at another company which subsequently secured hundreds of thousands of pounds worth of work for the same force.
The lavish nature of the entertainment emerged in analysis of documents and hospitality records released through Operation Sacristy – a £4.6m, three-and-a-half year corruption inquiry run by the head of the National Crime Agency, Keith Bristow. It led to the first sacking of a chief constable – Sean Price, who was arrested and later dismissed for gross misconduct – for 35 years.
In one example of the hospitality being arranged, Joe McCarthy, the former chief executive of the Cleveland Police Authority, wrote an email to Mr Beattie saying: "The [chief constable's] driver will drive us down – it would be great if you could also get a ticket for him – hope this is not taking the piss [5 tickets in all]!"
The inquiry saw ten people arrested. However, prosecutors last week concluded that the police had not uncovered "direct causal links" between the awarding of contracts and any "alleged rewards and inducements offered or received". The inquiry ended without anyone being charged with any criminality.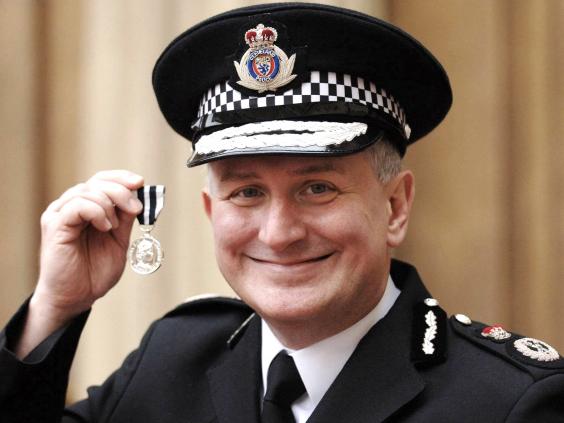 Mr Beattie, 53, helped secure the contract for Reliance Secure Task Management – signed one year after the company hosted senior police officers and officials at a Wales vs Scotland rugby match in Cardiff, according to newly released documents. The company already had contracts to build police stations in a major private finance project.
Reliance also later employed Mr McCarthy after he quit Cleveland Police with a £360,000 pay-off. Mr McCarthy left before the company before it was taken over in 2012. Detectives said that the company had not done anything illegal.
Senior police officials attended a Reliance-hosted event at an England-Wales international rugby match in 2007 that cost the taxpayer more than £3,650 in flights and hotel bills for the Cleveland contingent. Meetings with former players and a Welsh voice choir were promised as part of the event, according to an email sent by Mr Beattie, and was designed for a number of forces it did business with. "Such extensive hospitality from a potential or existing contractor is inappropriate," said detectives in a report released last week by the Independent Police Complaints Commission.
Labour demanded closer scrutiny of private-sector deals as forces face cuts to their budgets. Jack Dromey, the shadow policing minister, said: "Operation Sacristy has highlighted the need for proper national standards on police procurement and integrity.
"We have been pressing the Government to act on national procedures for procurement and collaboration and on an enhanced standards and investigative police standards authority for years and yet all we have seen is tinkering at the edges. It's time for the Government to act".
Reliance Secure Task Management – now renamed as Tascor after being bought out by Capita for £20m – is involved in deportation work and police custody roles for nine forces, according to its website. "While we cannot comment on the policies that applied before Capita's acquisition of Tascor in 2012, it is now subject to rigorous and audited Group-wide standards," said Capita in a statement. "Individual businesses hold registers in line with Capita's anti-corruption policy that requires them to record all expenditure on hospitality over £150 and such registers are available for inspection by regulatory bodies."
Mr Beattie, who was business development director at Reliance, left the company in March 2007, according to his LinkedIn profile.
That same month he joined the Enterprise Development Group, which secured six-figure deals for work carried out for Cleveland Police over three years, according to documents released last week. He is currently a director at the firm.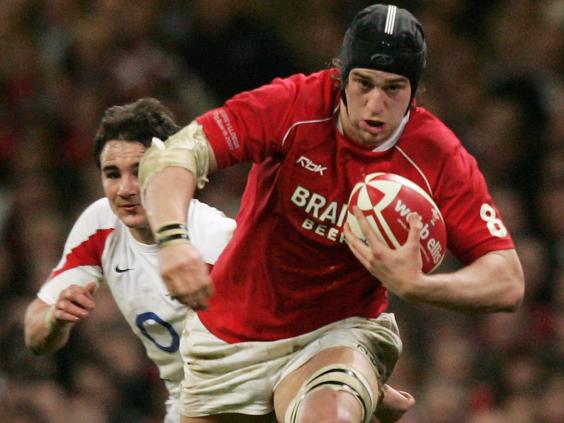 He also worked on a deal that resulted in outsourcing firm Steria securing a £175m contract in 2010. Enterprise paid for a season ticket for six people at Middlesbrough Football Club for 2008/09 costing £11,400 plus VAT.
Mr Beattie was arrested during the inquiry but has been told that he will not face any charges. He denied any wrongdoing, said the executive boxes were not solely for police use and criticised the inquiry. "I worked up at Cleveland Police. As far as I'm aware did a very good job for them, helped them save tens of millions, or hundreds of millions of pounds, and changed the organisation.
"The fact that we had a box at Middlesbrough Football Club has no direct relevance to Cleveland Police in that respect except the number of times where they've registered that they've come along as guests and seen the football… it's not solely for, or specially for, the use of Cleveland Police."
Mr Price added that the investigation "ruined my life and my reputation, and it is now clear for all to see that it was completely unnecessary, disproportionate and unlawful. The on-going and misguided criminal investigation has been a complete waste of £5m of public money".
Abba gold: Some of the perks
Detectives working under the head of the National Crime Agency, Keith Bristow, highlighted lavish spending and lax controls for contract talks at Cleveland Police.
Their inquiry revealed that a former chief constable, Sean Price, travelled to Denver with David McLuckie, who was then the chairman of Cleveland Police Authority, for an awards ceremony with detectives commended for exposing a drugs network.
While the two detectives travelled in economy – and their partners paid their own way – Mr Price and Mr McLuckie went first class, the report said.
Corporate spending on credit cards amounted to more than £250,000 over five years, including nearly £58,000 spent by Mr Price.
Mr McLuckie gained tickets to Mamma Mia! in New York. Reliance Secure Task Management provided tickets to Mr McLuckie and Mr Price for the Champions League match between Liverpool and Chelsea in April 2008, and for the Six Nations match between England and Wales in 2007.
Mr McLuckie said: "The manner in which information has been presented by the Force is totally misleading.
"Neither I, nor others named in the report, had any chance to study its contents or respond to its claims, opinions and allegations."
Reuse content