She is notorious for her right-wing rants on social issues such as abortion and same sex marriage, as well as being the only sitting MP maverick enough to venture into the 'I'm A Celebrity…' jungle. Now Nadine Dorries, MP for Mid-Bedfordshire has revealed how a traumatic personal experience of child abuse forged her tempestuous character.
Ms Dorries says she was abused by a vicar and family friend when she was just nine years old, living in Liverpool in the 1950s and 60s. Revealing the alleged abuse for the first time in an interview with the Mail on Sunday, she said: "I'm known as a maverick and a fighter, but I think that's what abuse turns you into."
She added: "If I'm hurt I fight furiously, a million times harder than anyone else would. When [BBC political pundit] Andrew Neil made a derogatory comment about me some years ago, I hit back and called him an 'orange, overweight, toupee-wearing has-been'."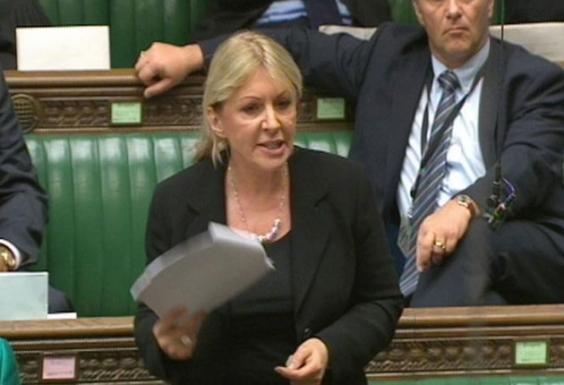 According to Ms Dorries, the Reverend William Cameron - better known to parishioners by his middle name, James – sexually abused her when she was just nine years old. He was priest-in-charge at St Mary's Anglican Church in Halewood and a friend of her family's.
She recalls in the interview: "He smelt of whisky and wore the long, black cassock and dog collar. I was summoned to the vicarage on more than one occasion on the pretence of him showing me his stamp collection. I can still see the little grease-proof paper corners the stamps were held in with. But he moved from stamps to showing me a Playboy magazine, and then black-and- white pictures of him and his wife having sex.
"I didn't know what sex was – I was only nine. But I remember thinking it was bad and wrong and I felt filled with shame... He said people would think badly of me if I told them about the pictures and that no one would want to talk to me."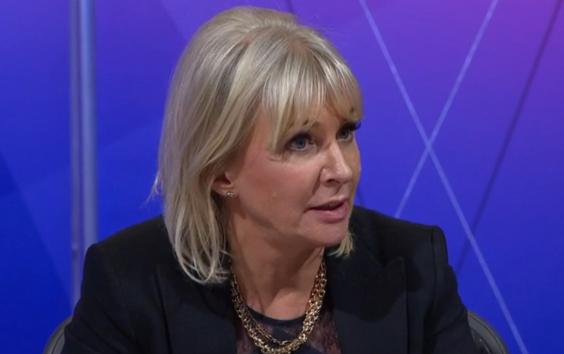 Nadine's mother was an Anglican who helped out at the church and Mr Cameron would often visit when Nadine was already in bed. "Once I woke up in the night to find him performing a sex act near me," she recalled. "Another time when he was kneeling at the side of my bed he exposed himself. I felt fear and guilt and the knowledge that something was terribly wrong and that maybe it was my fault."
She says the episodes of abuse inspired her trilogy of novels, The Four Streets. The books describe life in an Irish-Catholic community in Liverpool in the era of her childhood.
The third, The Ballymara Road, came out last week and even names Reverend Cameron. She said she hoped he would see them but she recently discovered that the vicar had died in 2011.
Speaking about the books, she said: "It was fired by hatred and revenge, and I'm the first to admit I'm not proud of that, but it worked for me...It's important to remember that my books are mostly fiction. But I did leave a trail of real events throughout them that I wanted the vicar to read. There was a delicious moment of triumph in writing his full name, just once, in the last book as I thought of him spending the rest of his life in fear. I wanted him to suffer. That was my private justice."
Ms Dorries, 58, says one of the reasons she is finally speaking about it after 49 years is that she wants to help other victims of abuse feel able to come forward.
"I've agonised for years over whether I should report him or not. I'm not cured of my feelings of hurt, although knowing he is dead has helped. I want disclosure of historic sexual abuse to be seen not just as a normal thing to do but as an expectation of those who have experienced it. We need it to be open and acceptable and for people – including me – to understand that there is no stigma."
Reuse content