Two people have been charged with conspiracy to murder a woman stabbed to death in the New Forest.
Pennie Davis, 47, was tending to her horses in a field near Beaulieu when she was attacked in September.
She was found by her husband Pete, who she had married just four months before.
The latest charges were announced on Friday, as her family gathered for her funeral in Southampton.
Benjamin Carr, 22, and Samantha Maclean, 28, both from the New Forest, had previously been arrested in connection with the investigation and have now been charged with conspiracy to murder.
They were due to appear at Southampton Magistrates' Court later on Friday.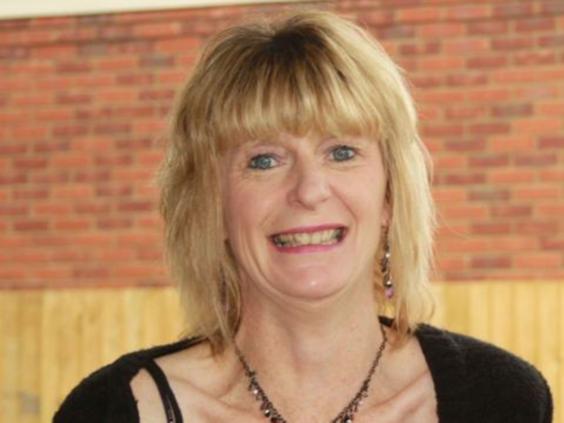 John Montague, a senior prosecutor for the Crown Prosecution Service in Wessex, said: "I carefully reviewed all the available evidence provided to me by Hampshire Constabulary and, in accordance with the code for Crown prosecutors, I am satisfied that there is sufficient evidence for a realistic prospect of conviction and it is in the public interest to prosecute Benjamin Carr and Samantha Maclean with conspiracy to murder Penelope Davis."
Hundreds of people were dressing in bright colours to attend the funeral of the supermarket worker, who had five children.
Mrs Davis's husband Pete and children Sophie, Alex, Georga, Daniel and Josef, have asked that any donations be made to the Honeypot children's charity, or to the Pennie Davis Appeal Fund to educate and support the couple's two younger children.
A statement released by the family after her death said: "Pennie was a remarkable person. She was a devoted mother of five children who worked hard to ensure that they had everything they needed. She cared for and supported them in everything they did.
"In May she married her love, Pete, at a joyful occasion surrounded by her loved ones.
"Pennie was the kind of woman who once she became your friend she was a friend for life. We are overwhelmed by the outpouring of love and grief that her death has caused."
Justin Robertson, of no fixed address, who is accused of murdering Mrs Davis, is in custody awaiting a plea hearing in December. A trial is expected to take place next year.
Leanne Doyle, 24, of Beech Crescent, Hythe, was also charged with assisting an offender and perverting the course of justice.
Reuse content