The man accused of stabbing PC Keith Blakelock to death during the 1985 Broadwater Farm riots recounted the frenzied mob attack in a rap poem found in his jail cell three years after the murder, a court heard yesterday.
The Old Bailey heard that Nicky Jacobs, 45, wrote about how he intended to kill a policeman and detailed in graphic terms how the officer was chopped all over his body. The rap appeared to be in Mr Jacobs' handwriting and was discovered by a prison officer while he was serving time over his role in the riot, the court heard.
In extracts read to the jury, the rap's author wrote that he had a chopper and "me have an intention to kill a police officer PC Blakelock de unlucky f***er". The rap said that PC Blakelock "never smell the danger" before the 40-year-old was attacked.
"When we fly down upon him we start scream and holla. Everybody gather round and av pure laughter. He try to head out but we trip him over he start beg for mercy but it didn't matter, him try to play super man," according to the rap read out in court.
"We start chop him on hand, chop him on finger, we chop him on leg, we chop him on shoulder, him head, him chest, him neck, we chop him all over. When we done kill him off lord we feel so much better.
"We just wipe off me knife and go check on our daughter. We sit down and talk. She cook me dinner."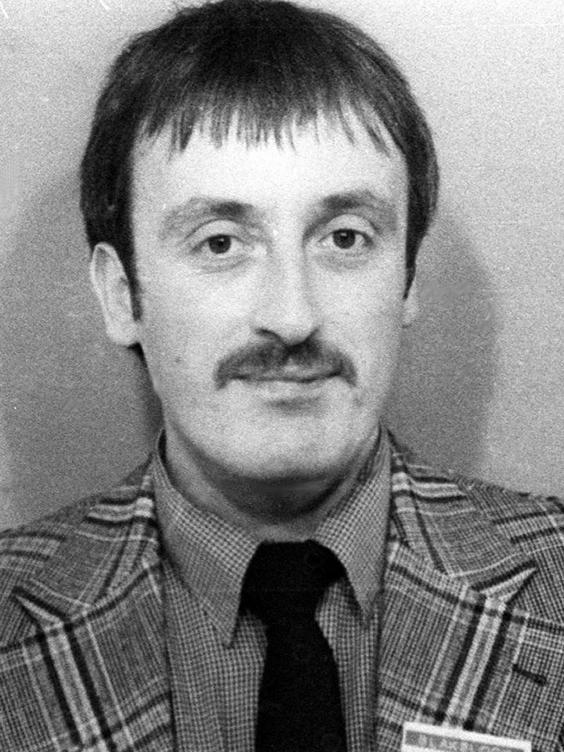 Mr Jacobs was arrested in May 2000 during the third police inquiry into the murder of PC Blakelock. When he was arrested, he alleged told the arresting officer: "F*** off, I was one of them who killed PC Blakelock," the court heard.
"You will have to be sure it was said and if it was, it was not just one of those flippant street remarks," said Richard Whittam QC, counsel for the prosecution.
Mr Jacobs was described by one witness as a "nutter" and "out to get blood" on the night of the attack, the court heard. The witness, known only under his pseudonym of John Brown, told officers in 1993 that he saw Mr Jacobs lunging wildly with a machete-type weapon at the body of the fallen officer on October 6, 1985.
John Brown, who admitted that he kicked PC Blakelock a number of times and was subsequently jailed for burglary and affray, told police that the crowd had gone "crazy" after a man in dark uniform had fallen. The witness said a large crowd shouted "kill, kill, kill the pig" and "Get his fucking head on a pole" during the attack, Mr Whittam told the court.
Fellow officers from PC Blakelock's 11-strong team yesterday told the court of their chaotic retreat under fire from armed rioters as they went to protect firefighters dousing flames from a burning supermarket on the estate. PC Blakelock became separated after he remained in a stairwell to protect the escape route as his colleagues came down a staircase with rioters hammering on their shields with a variety of weapons, the court heard.
Mr Jacobs, from Hackney, and who was aged 16 at the time of the attack, was first arrested five days after the killing of PC Blakelock and he claimed that he was at home at the time. He was later identified in police photographs on the streets during the evening but not during a 50-minute period in which PC Blakelock was killed, said Mr Whittam.
Another witness, known only as Rhodes Levin, who was jailed last year for supplying heroin and crack cocaine, claimed that Mr Jacobs told him he got "two stabs in" during a conversation 22 years ago while they were both serving sentences at Pentonville Prison. A final key prosecution witness, known only as Q, claimed to have seen a group including Nicky Jacobs who "tried to cut the copper's head off".
Mr Jacobs denies murder. The case continues
Reuse content