A key prosecution witness at the trial of the man cleared of killing PC Keith Blakelock was not even believed by his family, it can be revealed today.
Prosecutors will face fresh questions over their decision to bring charges against Nicky Jacobs after it emerged that the witness – known only as Q – had a long history of criminality and had received cumulative jail terms of more than a decade.
PC Blakelock was attacked by a mob of up to 20 people during rioting on Tottenham's Broadwater Farm Estate in October 1985 and was fatally stabbed. Seven men have been put on trial in the intervening three decades but all of them have been cleared.
Prosecutors have defended their decision to put Mr Jacobs on trial for the murder in a case based in large part on the evidence of three witnesses including Q. He had not told police that he had seen the attack until 24 years later.
The three all had extensive criminal backgrounds and two – who came forward in the 1990s – were "kickers" who were involved in the attack. Because they did not wield a knife, they secured immunity from prosecution in the 1990s in return for helping with a police inquiry.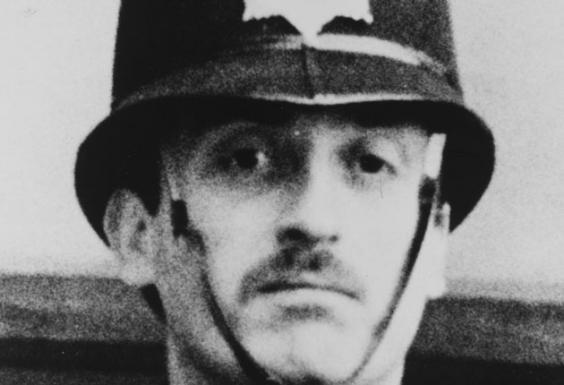 The third witness, Q, came forward only in 2009 but  The Independent can reveal that even his family cast doubt on his ability to tell the truth before the case came to trial.
"Even his former partner said what he said should be taken with a pinch of salt and that you can't believe anything he says," said a source. "She said that he will say anything to get attention and always wanted to be the centre of attention."
Q told the Old Bailey trial that he saw Nicky Jacobs stab the officer during the 1985 riots after the officer tripped and was surrounded by a group armed with knives, a metal bar and a machete.
The witness is believed to have a long history of offending that includes theft and obstructing a police officer that led in some cases to long prison sentences. The trial heard that he was a long-term drug and alcohol user. Mr Jacobs' legal team accused him of suffering from delusional fantasies, which he denied.
After a jury cleared Mr Jacobs of murder, Jenny Hopkins, the deputy Chief Crown Prosecutor for CPS London, said the decision to charge him followed a review of three police inquiries over 20 years and "it was right that all the evidence in this case was put before a jury and we respect its decision".
The Metropolitan Police also defended its use of the witnesses. Senior officers said that unimpeachable witnesses were unlikely to be found in the middle of a riot.
Reuse content