The England striker Wayne Rooney was told by the receptionist of a Liverpool massage parlour to cover his face and get out "before he was destroyed and his career was over," the phone-hacking trial heard yesterday.
The Old Bailey was told that newspaper stories about the Manchester United star's "suggested use of prostitutes" had claimed Patricia Tierney had sex with him in the Diva massage parlour in Liverpool in 2004.
The claim was vehemently rejected by Ms Tierney, who recounted a different version of events. "I do recall Wayne Rooney visiting with a number of other males," she said in a statement read to court.
"Several days later, he came on his own. This time I pushed him into a room and told him to pull his hat down and get out before he was destroyed and his career was over."
The story appeared first in the Sunday Mirror, the court heard, and was later followed up by The Sun. Notes made by the private investigator Glenn Mulcaire, who has admitted phone hacking for the News of the World, showed that he was investigating the footballer at the same time as the incident. Jurors also heard that notebooks containing information with details relating to the forward's mother were found in 2006.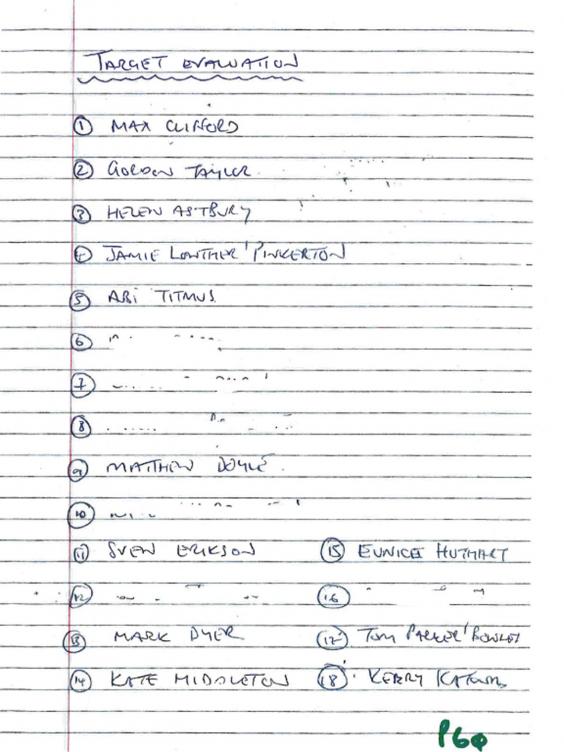 The names of Kate Middleton, Boris Johnson and the former England football manager Sven-Goran Eriksson were also found on a list of targets by Mr Mulcaire.
The former News of the World editors Rebekah Brooks and Andy Coulson deny conspiring with others to hack phones between 2000 and 2006. The case continues.